Southeast Division
Forwards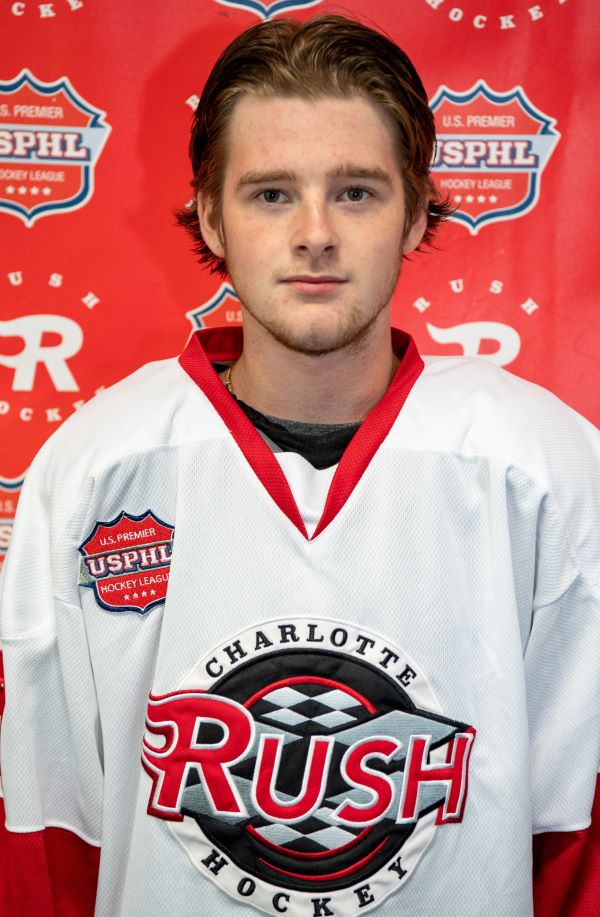 Shane Hemmer, Charlotte Rush
Four years at Charlotte, and Hemmer ('00/Chicago, Ill.) just keeps getting better every year. On a traditionally loaded team, he may have been overshadowed, but he has jumped right to the forefront of his beloved Rush this year. With six goals and six assists for 12 points in eight games, he was tie for the point-scoring lead for the Rush. He is also defensively adept, leading the Rush forwards in takeaways (30).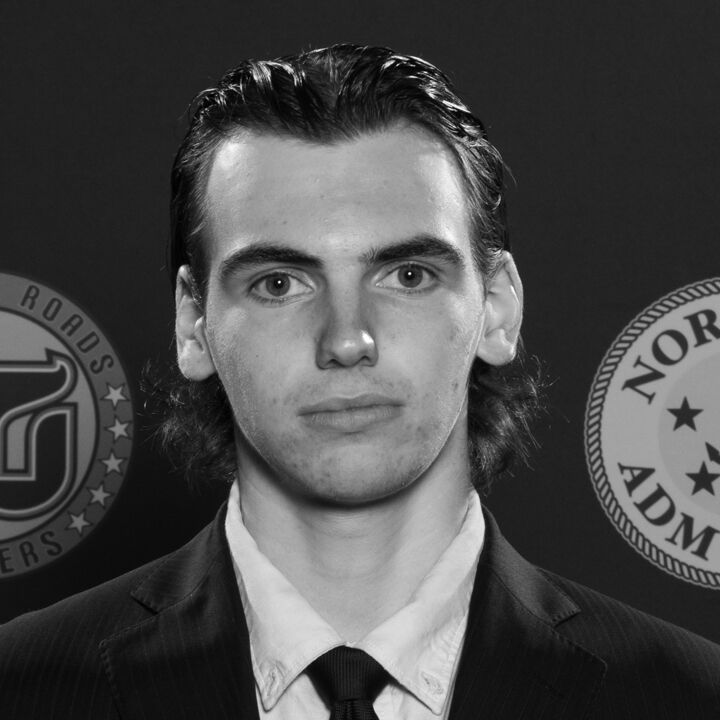 Kyle Watson, Hampton Roads Whalers
Consider the Whalers avid Anglophiles, as Watson has convinced them of the outstanding talent they can get from London Town. The '00 from the U.K. has seen Premier success before, posting 70 points and receiving an All-Star nod last season. He is back to his old tricks, scoring 11 goals (tied for fourth in the entire USPHL Premier) and adding seven assists for 18 points for a 2.25 points per game average, third-best among players with at least eight games played.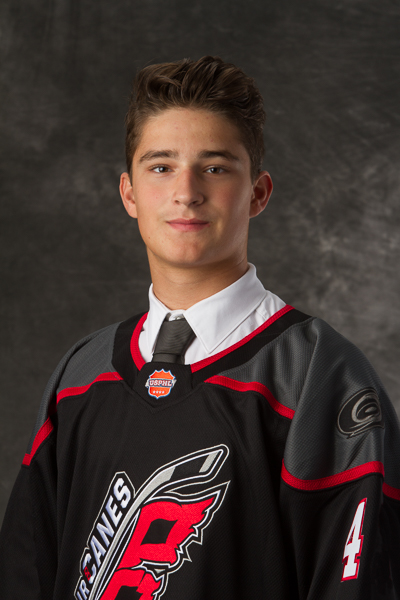 Daniel Nau, Carolina Jr. Hurricanes
What's the time? Nau's the time - for Carolina, over and over again. He progressed perfectly from being a USPHL Elite All-Star last year to being a major producer in the Premier. As an '02 (out of Wake Forest, N.C.), he still has two more years to cause headaches across the USPHL.
So far this year, through the end of October, Nau scored five goals and added seven assists for 12 points in eight games for a 1.5 points-per-game average. He helped the Jr. Canes to a Southeast Division-leading 7-1 record.
Defense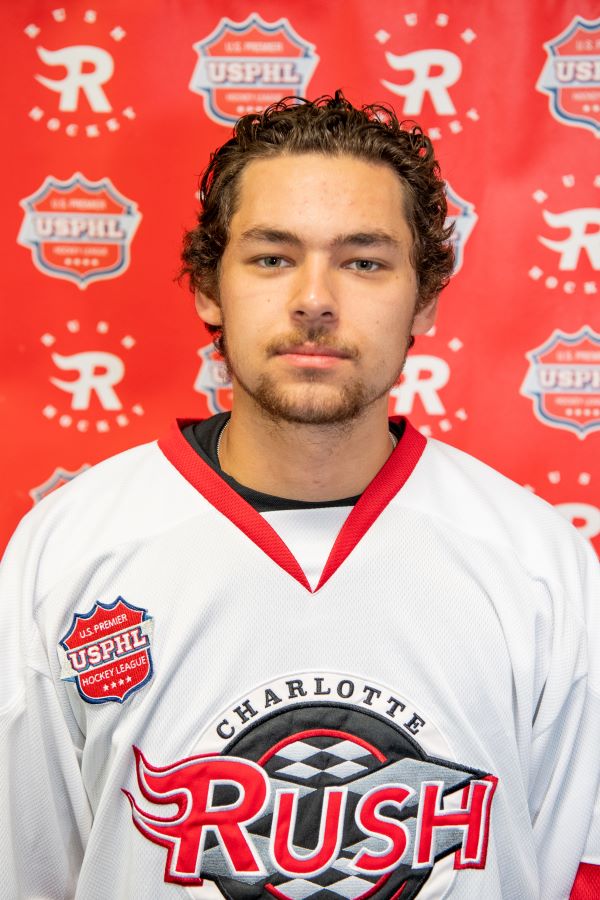 Alex Davis, Charlotte Rush
The 2000-born native of Broken Arrow, Okla., is another player that once he joined the Rush, he made sure to stay in Charlotte for the remainder of his junior years. Now in his third season, Davis is a staple - possibly literally stapled to the ice - for the Rush, leading all his teammates in total ice time by 30 minutes. There are many reasons for Head Coach Trevor Jewell to put so much trust in Davis - his team-leading 12 points (tied with Shane Hemmer); his team-leading +8, his team-leading 52 takeaways, and his 74 puck battles won - just to name a few.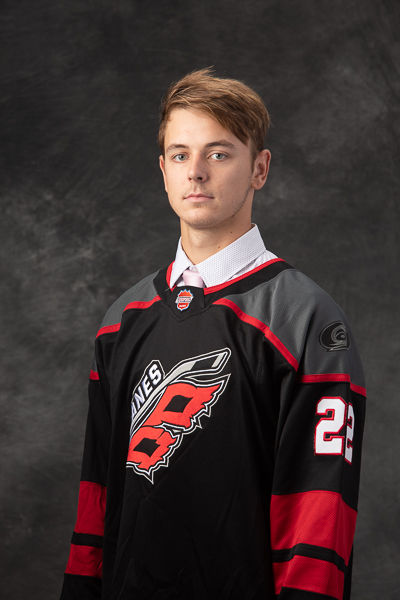 Jakub Viedemann, Carolina Jr. Hurricanes
Viedemann ('00/Litvinov, Czech Republic) returned to Carolina and has picked up right where he left off, and then powered even beyond that already high level. Not only is he averaging one assist per game (0-7-7) and leading his team in average ice time by a full minute (19:52 per game), Viedemann is also No. 1 in +/-, the top blueliner on the PP, second most frequent D-man on the kill and he leads in hits (14).
Goalie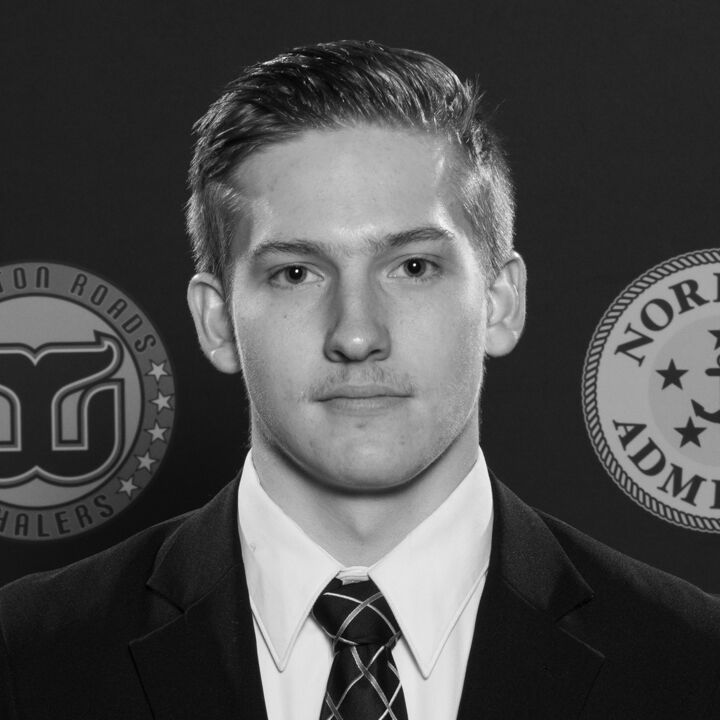 Kenny Vought, Hampton Roads Whalers
You see a pattern here that is very flattering to the Whalers and their Southeast brethren, as players come and stay for more than one year. In his second year with the Whalers, after putting together a fine USPHL Elite season last year, Vought has been stellar every time out for the Whalers. In his four October (and September) performances, he never gave up more than three goals in any one game. He was able to defeat Potomac with an 18-save shutout and Richmond with a 27-save performance, and he stopped 30 and 37 shots against Richmond and Carolina, respectively.
Florida Division
Forwards
Aaron Frenkel, Tampa Bay Juniors
Frenkel is only one of many reasons why the Juniors are just so tough to beat this year. Since a Sept. 25 loss to Charleston, the Juniors tore through their next five games with wins. Frenkel scored in all but one of the Juniors' eight games this season, starting with a seven-game scoring streak that netted him nine goals and 17 points, good for a 2.13 points per game average. He is tied in that category with the Florida Eels' Deemed Podrezov. Frenkel is fast approaching the 2.00 per game mark for his entire USPHL Premier career, including 43 points in 29 games last year.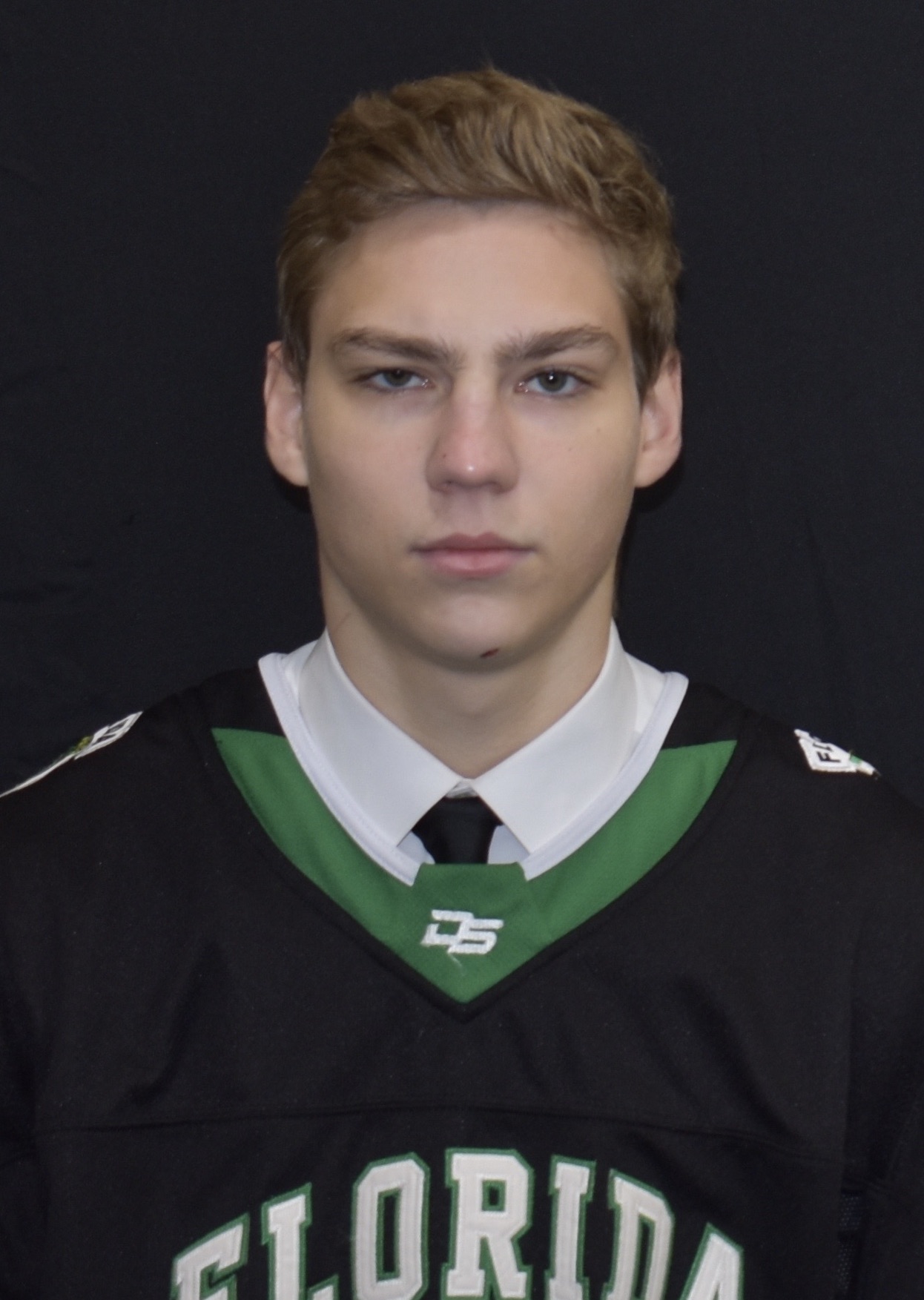 Demeed Podrezov, Florida Eels
Yet another returning USPHL Premier standout, the 2019-20 All-Star and third-year Eel from Muskegon, Mich., has a career 1.40 points per game average. So far this season, Podrezov is tied for the Florida Division lead in assists (11), points (17) and points per game (2.13). He is also tied for the USPHL Premier lead in power play assists with six, tied with Alex Davis, Kyle Watson and Mason Fortin, of Hudson. He also leads all Eels forwards in average time on ice (21:36) and scoring chances per game (3.7).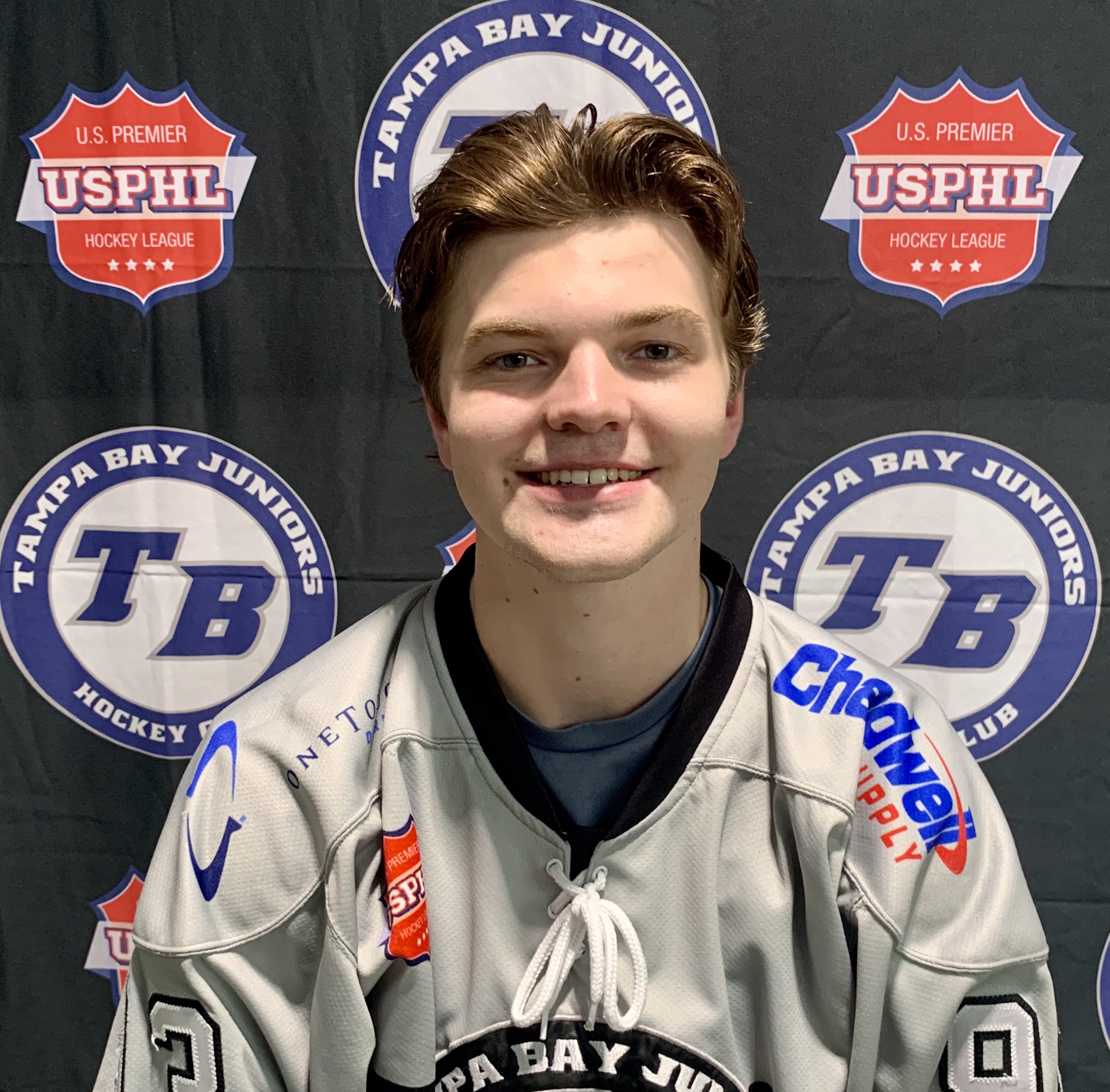 Stanley Lucas, Tampa Bay Juniors
Another returning USPHL Premier All-Star, Lucas ('00/Edwardsville, Ill.) never missed a beat after scoring 65 points in 42 games last year. He picked right back up with two points per game this year, posting a line of 5-11-16 in eight contests. On the ice almost identically with Frenkel - whether it's even strength or power play - and his assists have been responsible for six of Frenkel's goals. Lucas is tops for Tampa in passes to the slot (12), getting many of the team's serious scoring chances started.
Defense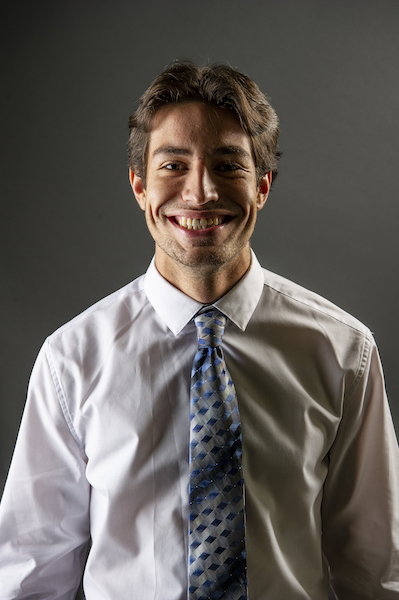 Kyle Lindholm, Florida Jr. Blades
Lindholm ('00/Windsor, Colo.) may be new to the Blades this year, but he has three full years of USPHL hockey under his skates so far. Lindholm's playmaking ability is unsurpassed by Premier defensemen, save for the Wisconsin Rapids Riverkings' Trenton Skaggs, with whom he is tied for the league lead in assists by blueliners with 13.
Lindholm leads all Blades in ice time by almost six minutes per game, and he is also the leader in shorthanded and power play time. He blocks on average 2.6 shots per game and is the breakouts leader with eight per game.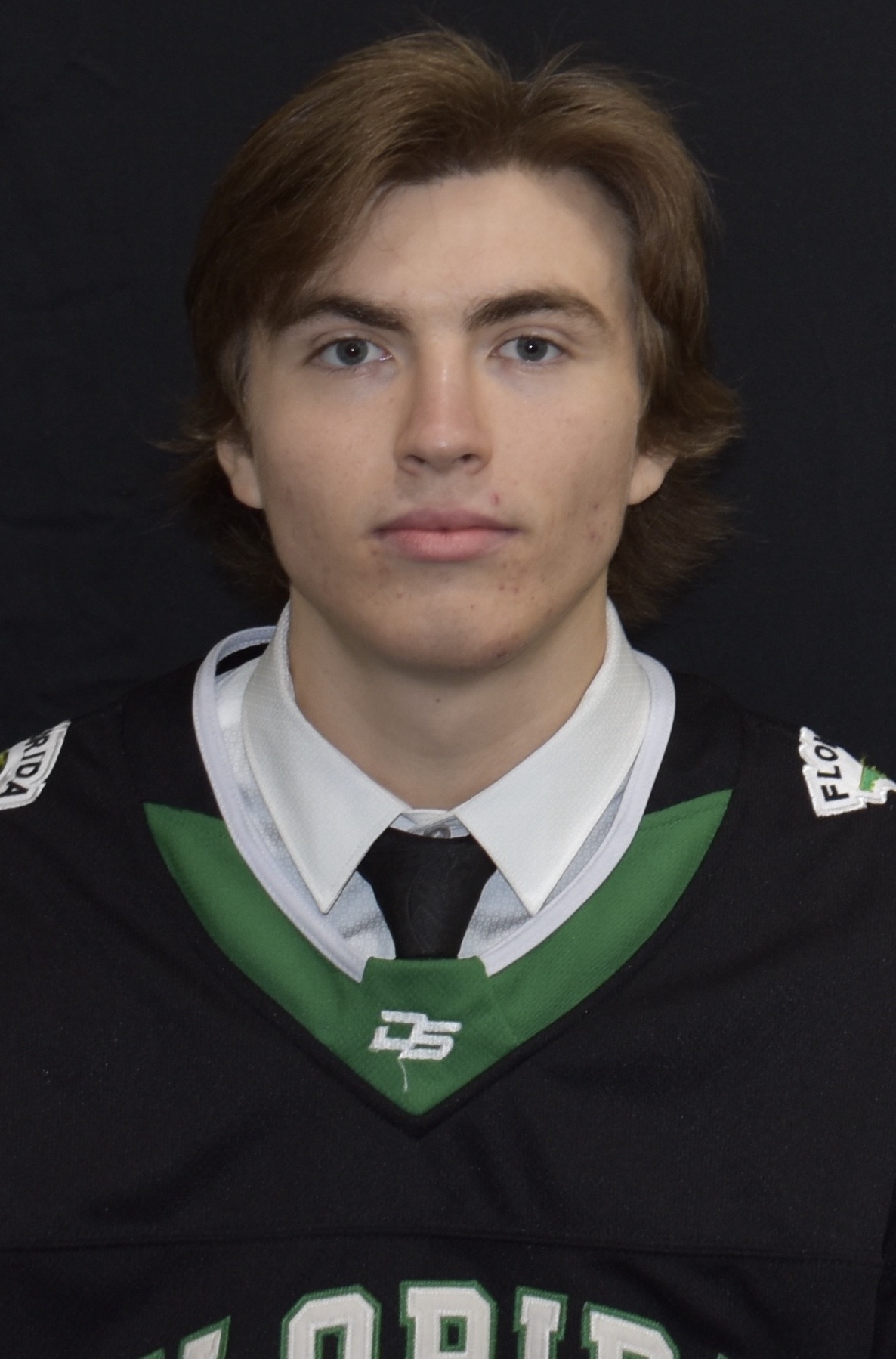 Cade Swygert, Florida Eels
Swygert ('00/Summerville, S.C.) is a fourth-year Eel, already putting together a strong second USPHL Premier campaign for Frankie Scarpaci's squad. Swygert's offensive numbers are impressive at six points through seven games, but he is a true all-around defenseman. He leads all Eels with 2:44 average shorthanded ice time, and he leads Eels blueliners in plus-minus at +3, shot blocks (16) and breakouts (34).
Goaltender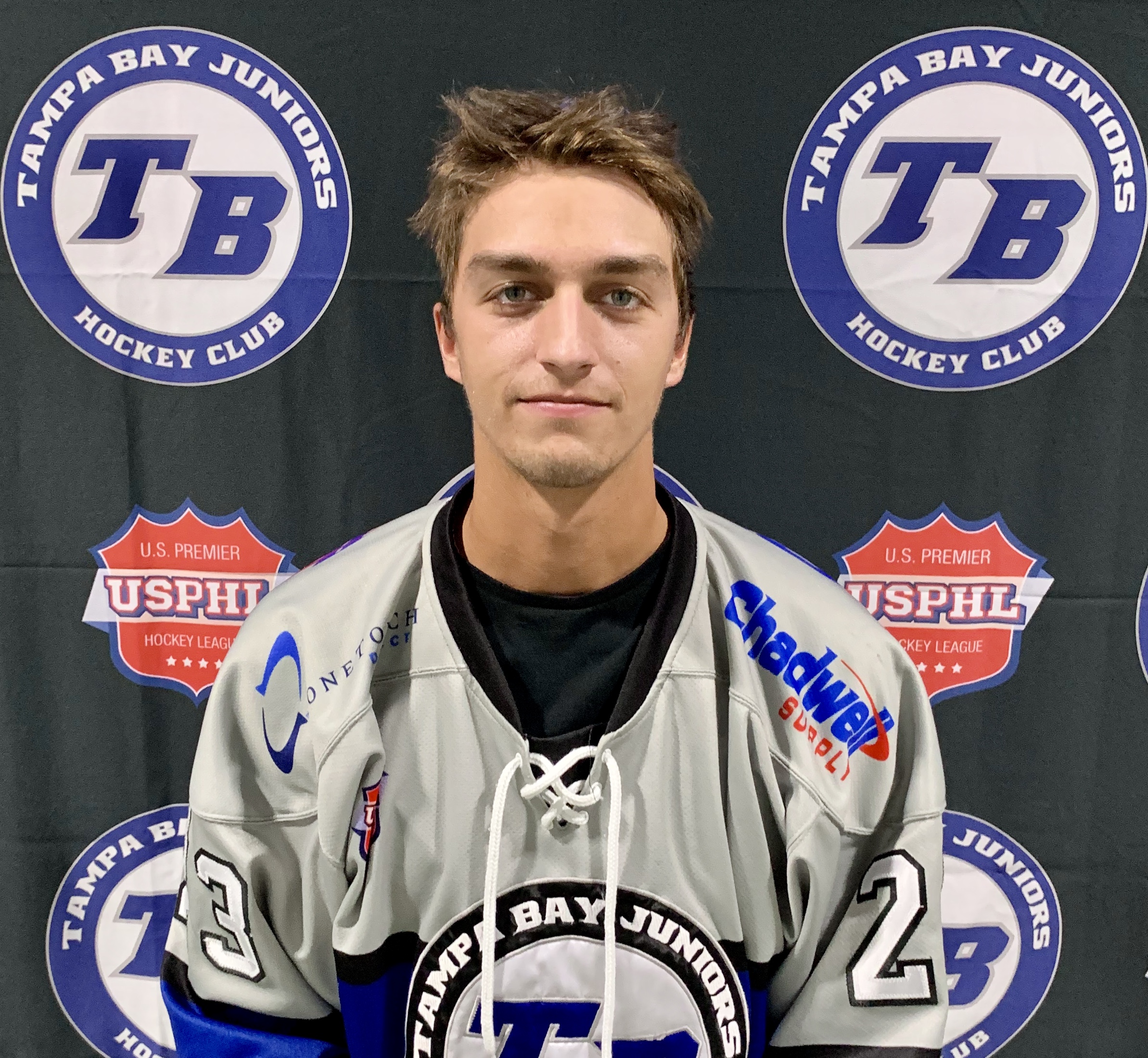 Cade Kujawski, Tampa Bay Juniors
The second-year Junior Kujawski ('00/Stillwater, Minn.) has been stellar for Tampa Bay, standing at third overall (tied with two others) in wins in the entire USPHL Premier with six. He is 6-0-0-0 and was crucial to the Juniors' run to first place in the Florida Division to end October. In each of his six games, he has never given up more than three goals and he held on to an impressive .919 save percentage and 1.98, which is fifth among goaltenders who had seen at least six games this season.
* = Limited September games are also taken into statistical account.