Midwest East Division
Forwards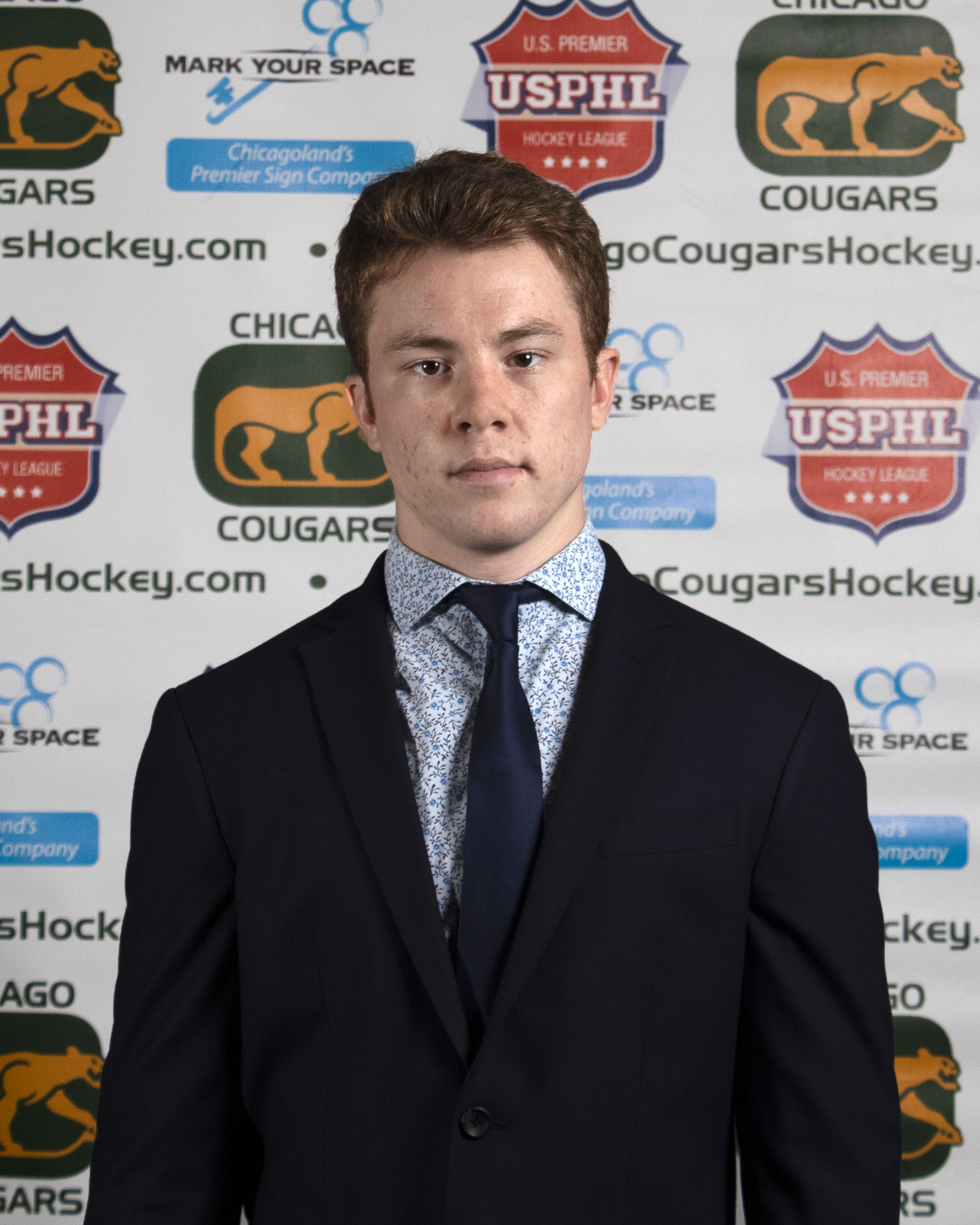 Kevin Johnston, Chicago Cougars
Johnston ('00/Mahwah, N.J.) collected an awesome 13 goals and 18 points in eight December games for the Cougars, which is amazing, but normal for the slick forward. He collected at least a point in all eight games, highlighted by a four-goal game against Midwest Blackbirds on Dec. 11, just one of four games in the month that saw him finish with multiple goals.
On Dec. 19, Johnston collected two goals and an assist at the Chicago Showcase tournament against MHC, which included his fourth game winner of the season.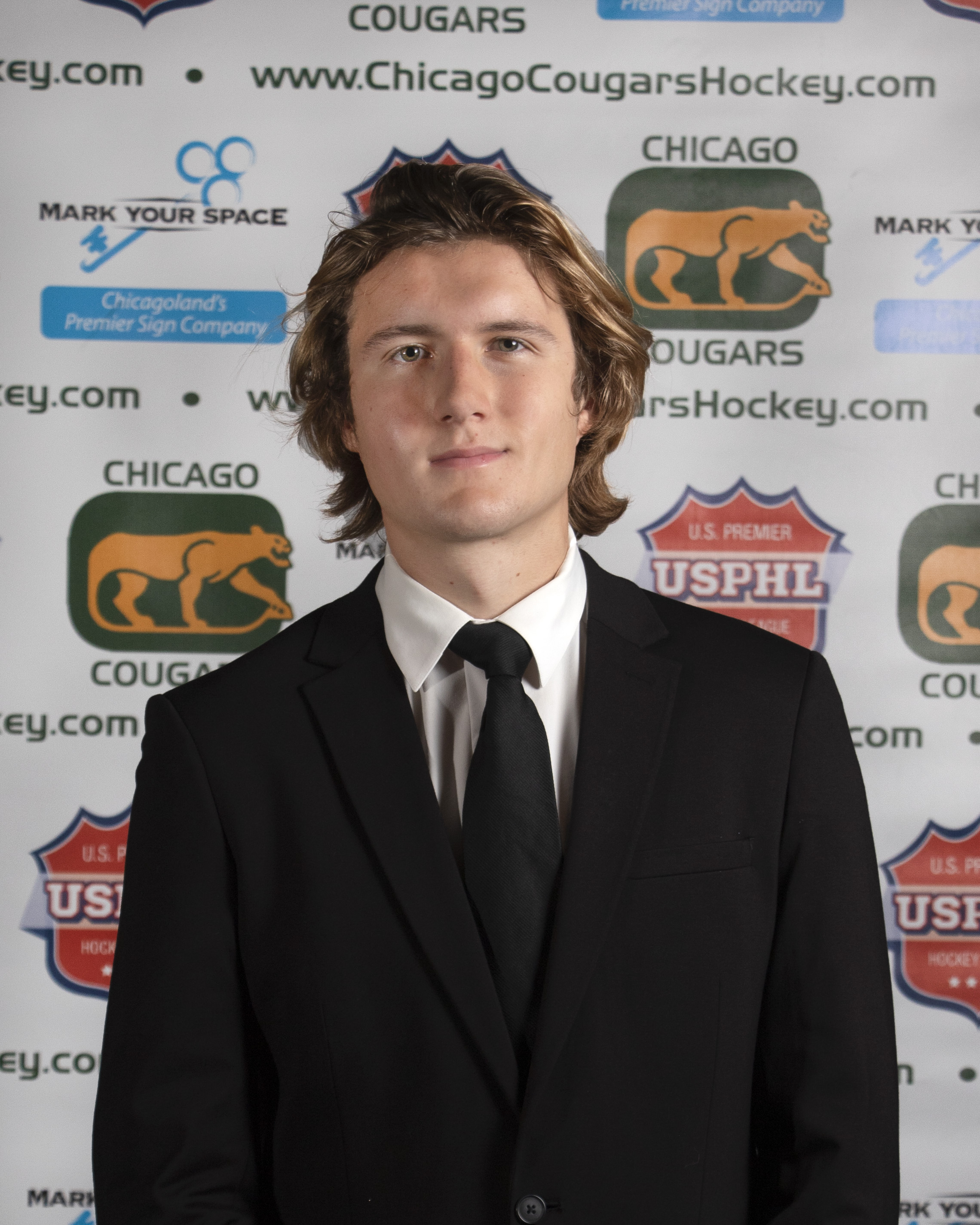 Mike Sliwinski, Chicago Cougars
Sliwinski ('01/Franklin Park, Ill.) enjoyed a big month for the Cougars as well, notching six goals and 16 points in nine games played. Nearly half of those points came in a huge effort against the Midwest Blackbirds on Dec. 14, when he collected a hat trick and set up four others for a seven-point contest.
Work on special teams paid off with one power play goal and another while short handed.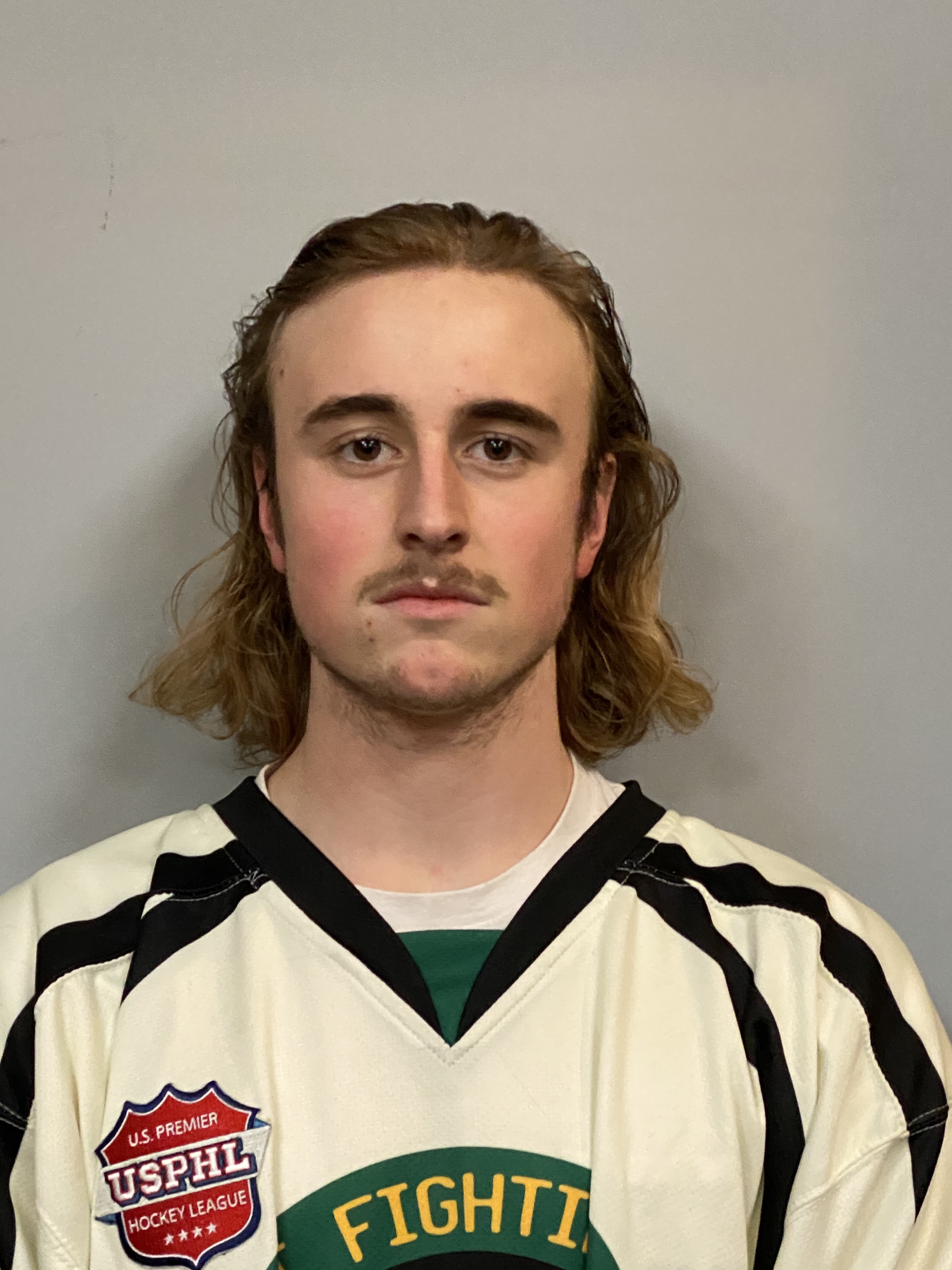 Clay Hightower, Detroit Fighting Irish
Hightower ('00/Carleton, Mich.) played in eight games in December, collecting six goals and eight assists. The dangerous forward had a four-point effort at Decatur on Dec. 6 and added five more points in his next game, six days later in another road test against the Motor City Hockey Club. The center is consistently strong on faceoffs with an average of 52% and his best of the month came against the Dells Ducks on Dec. 17 when he boosted it to 62%.
Defensemen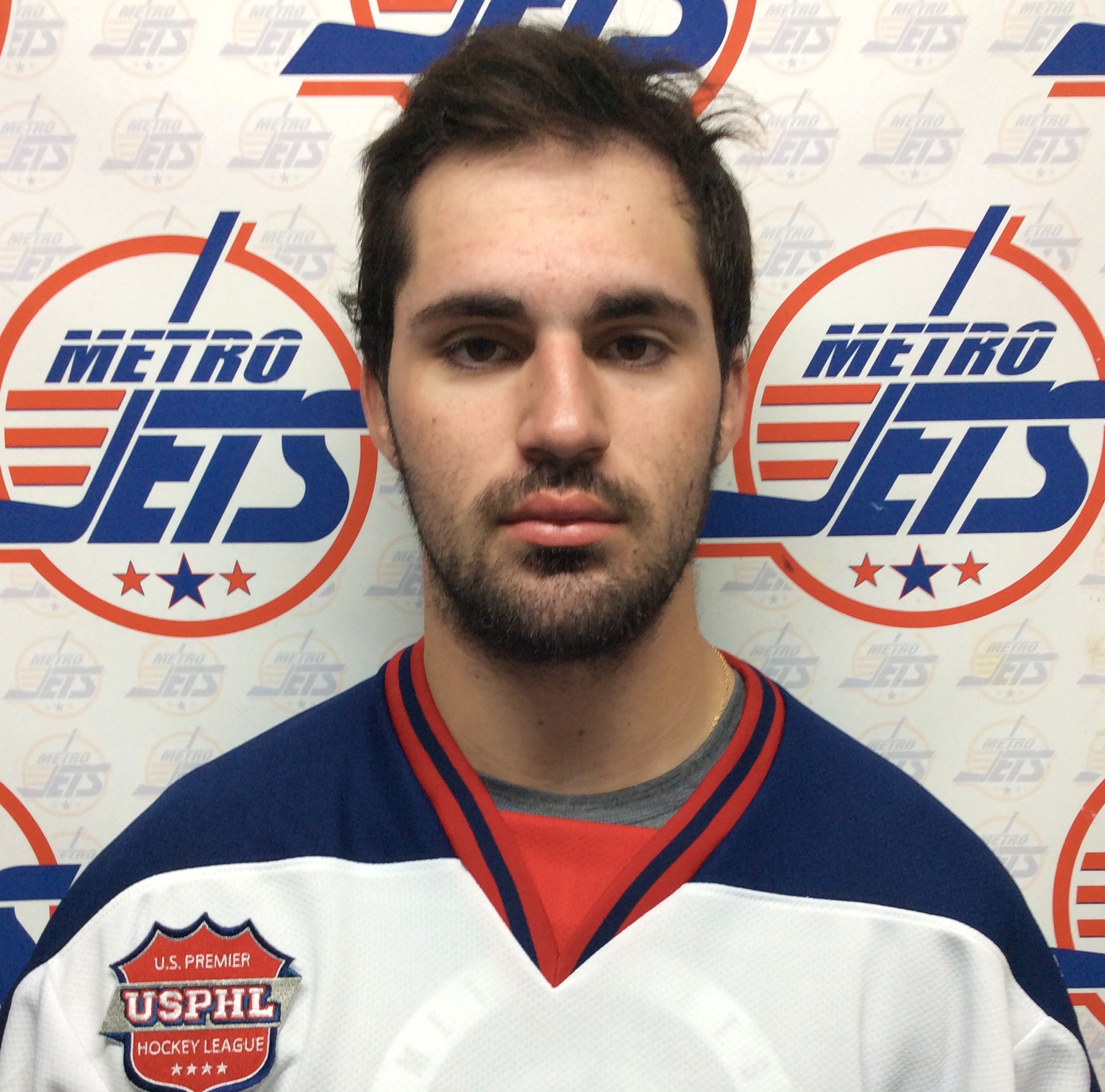 Jake Aslanian, MJDP
Aslanian ('00/Trenton, Michigan) played a key role in extending a winning streak to nine games for MJDP, picking up four goals and nine points through the month. He finished the month with a +5 and had 35 takeaways. Against Decatur Blaze on Dec. 12 the defender scored twice on three shots, blocked another seven and finished as a +2.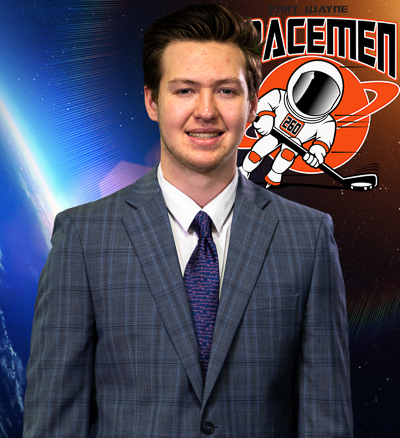 Austin Buck, Fort Wayne Spacemen
Buck ('01/Glendale, Wis.) picked up two goals and nine points in nine games with the Spacemen in December. Despite a tough season for the team, Buck posted an even +/- ranking and he started the month with six points in two games against the Motor City Hockey Club. Buck collected four shots in each of those games and . The defender averages more than 22-minutes of ice time per game on the blue line.
Goaltender

Daniel Miscavish, MJDP
Miscavish ('01/Macomb, Mich) played a big part in a big month for MJDP, appearing in four games and winning three of them, turning aside all but eight of the 109 shots he faced for a Goals Against Average of 1.99 and a .927 save percentage. The only loss for Miscavish came in overtime at the Chicago Showcase against the Pueblo Bulls. His biggest win might have been on Dec. 5 when he kicked away 34 out of 35 shots for a win on home ice that helped his team to a 4-1 win against the visiting Chicago Cougars in a battle for top spot in the division.
Midwest West Division
Forwards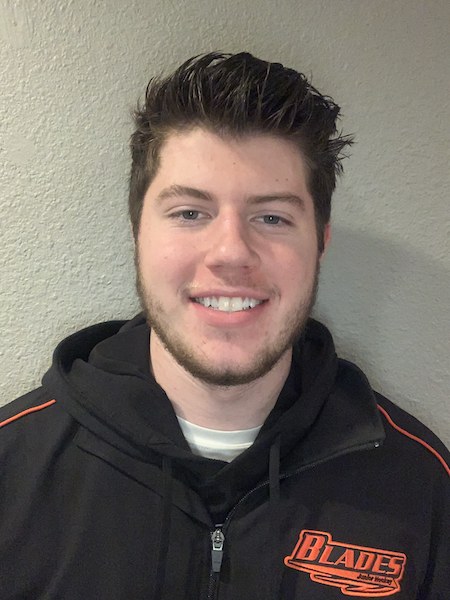 Dom Valento, Steele County Blades
Hometowner Valento ('02/Owatonna, Minn.) played a part in what might have been the best December in the Blades' nine-year history, collecting 11 goals and 23 points in nine games and helping the team to a 7-2 run, including a six-game winning streak into the Christmas Break.
Valento fired game-winners in three of those contests. Highlight of the month was the final game before the break as Valento collected three goals and six points with four shots and a +7 rating in the game.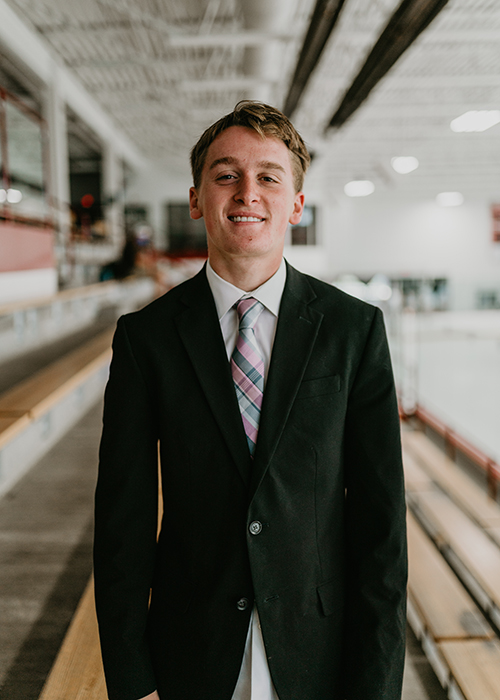 Hayden Masloski, Minnesota Blue Ox
Masloski ('02/Andover, Minn.) picked up seven goals and 14 points in eight games and was a beacon of light in an otherwise dark (2-6) month for the Ox. In a tough 4-3 loss to the Northern Colorado Eagles at the Chicago Showcase, Masloski was in on every Blue Ox goal, scoring one and collecting assists on the other two. He had four shots in the game and had a 67 percent success rate and faceoff dot. In another game, against Pueblo Bulls in Chicago, Masloski picked up a goal and assist for a +2 rating and was 72 percent successful on draws and was on the ice for almost 25 minutes.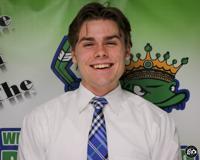 Nathan Bottles, Wisconsin Rapids Riverkings
Bottles ('00/Williamston, Mich.) scored eight times and picked up 15 points in nine December contests with the Riverkings. He knew when to strike, collecting four game winning goals in the month running his season total to seven. He helped the team to a 9-1 showing in the month and he was kept off the scoresheet only once in the nine games he played in and he collected three or more shots on goal eight times.
Defensemen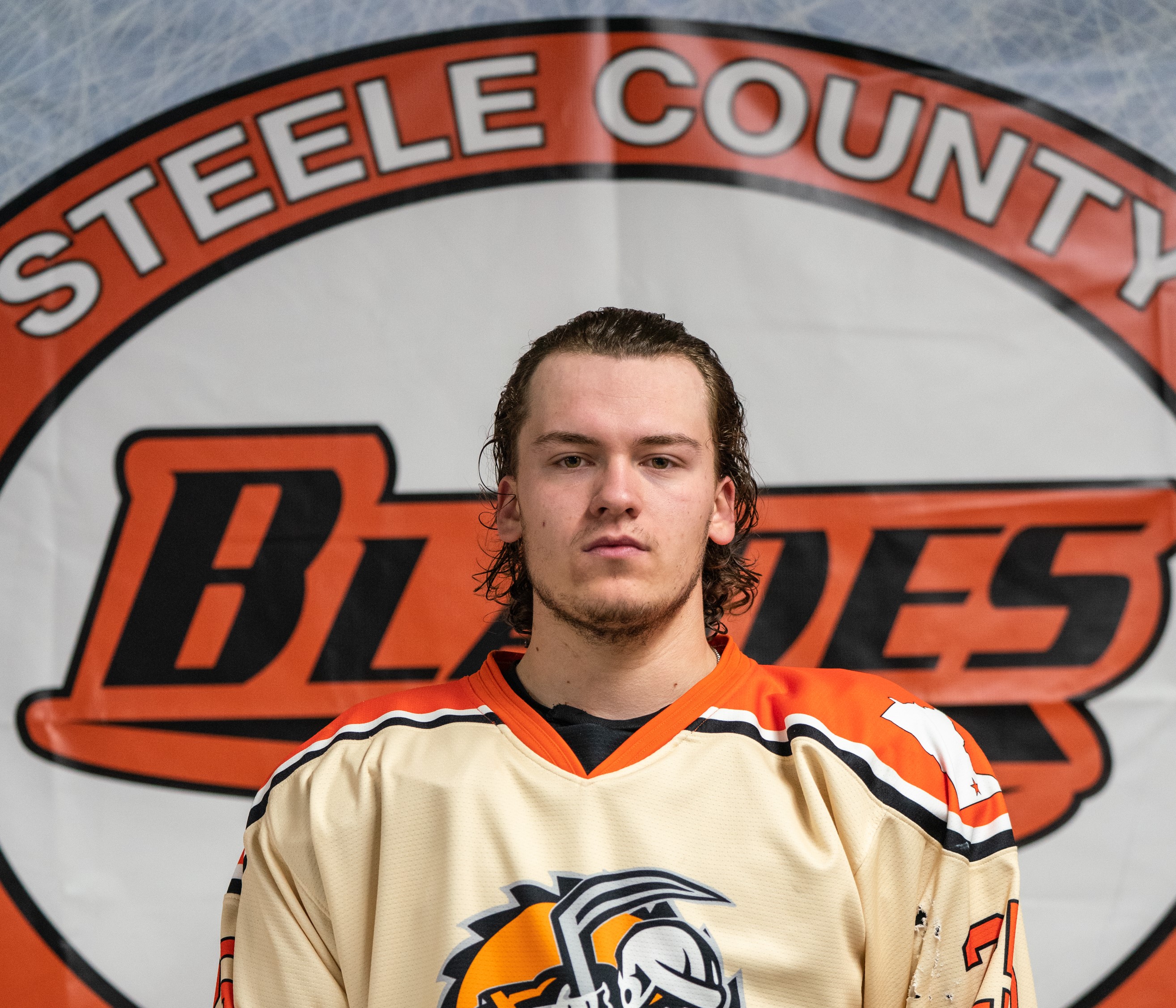 Jordan Nawrocki, Steele County Blades
Nawrocki ('02/Faribault, Minn.) played the blue line but played a big role in the offensive zone for the Blades, collecting five goals and 12 points in nine December contests. In his own end, Nawrocki had 26 takeaways and topped 20-minutes on the ice in every game except one when he finished 19 seconds shy. A +3 rating for the month and three or more shots in every game played point to a defenseman that played a big role on both ends of the rink.
Jordan Stear, Wisconsin Rapids Riverkings
Stear ('01/Frisco, Texas) enjoyed a huge month on the defensive side with 71 takeaways in nine games played and he also chipped in a goal and seven helpers on the offensive side, finishing the month with a +6 rating. The third-year vet with the Riverkings is the go-to guy on the blueline there and he appears tireless, recording an unreal 36:27 in 30 shifts for the Riverkings against the Northern Colorado Eagles Dec. 5 and his overall average is close to 27-minutes. He also averages nearly four shots per game.
Goaltender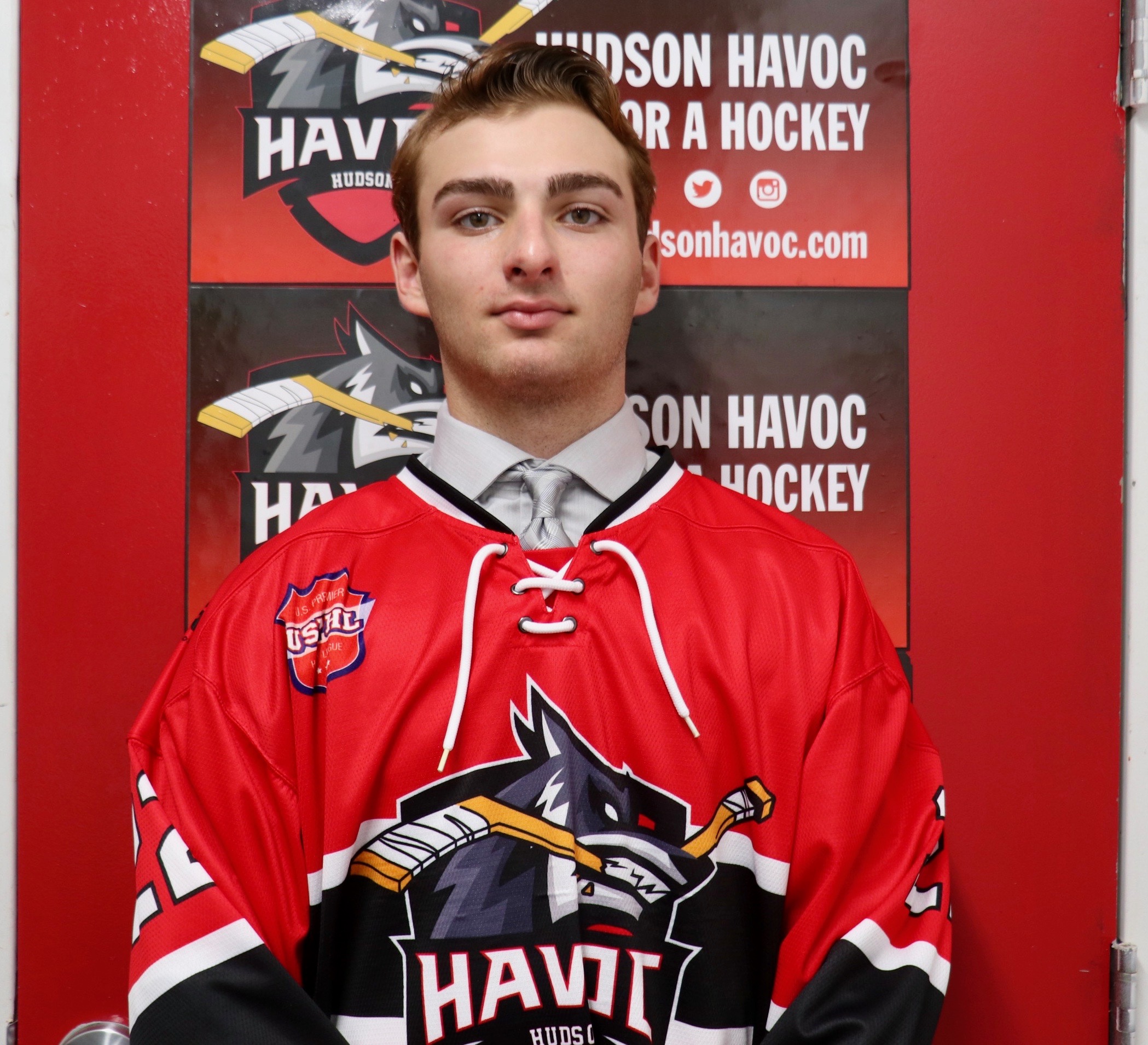 Kenny Turelli, Hudson Havoc
Turelli ('01/Lake Forest, Ill) appeared in and won five games in goal in December for the Havoc. Beaten just six times on 128 shots, Turelli posted a goals against average of 1.33 for the month and his save percentage was .953. On Dec. 13, Turelli kicked out 44 of 45 to lead the Havoc to a 4-1 win against the Blue Ox. The only time his percentage dipped under 90% in a game was on New Year's Eve when his team backed him up with nine goals against the Rochester Vipers.
Great Lakes Division
Forwards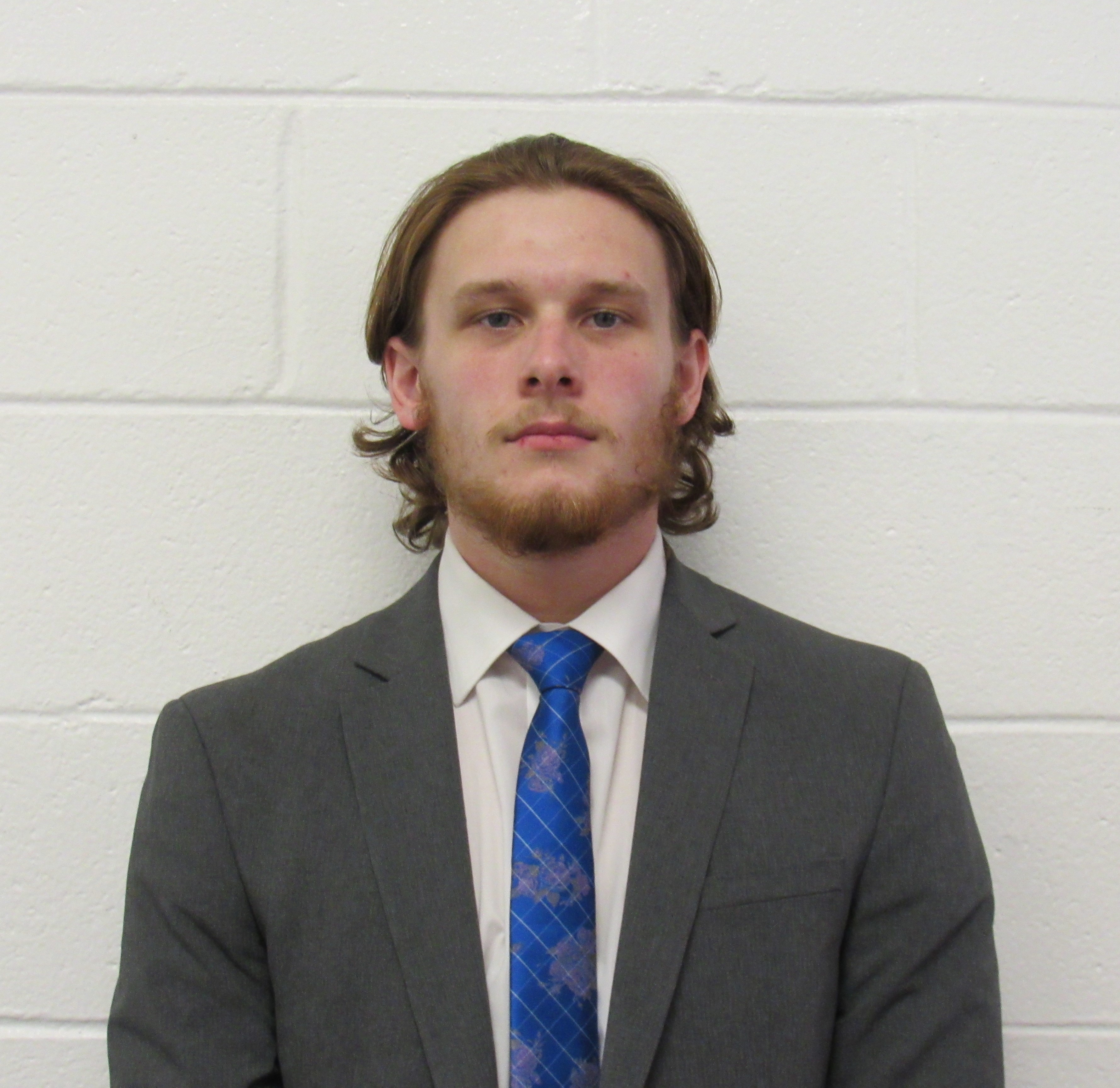 Lucas Kirk, Pittsburgh Vengeance
Kirk ('00/Pittsburgh, Penn.) appeared a half-dozen games for the Vengeance and collected points in each of them, racking up four goals and 13 points for the month. Against Wooster on Dec. 12, Kirk collected a goal and three assists, with eight shots on goal and a 72% success rate at the faceoff dot on his way to a +7 ranking for the month. He also collected the game winner along with an assist against Motor City Hockey Club on Dec. 20 at the Chicago Showcase.
Evan Victor, Pittsburgh Vengeance
Victor ('02/Pittsburgh, Penn.) played in six games for the Vengeance, scoring seven goals and collecting 10 points. He averaged 3.8 shots per game. Against Motor City Hockey Club on Dec. 20, Victor collected five shots on goal, scoring twice and he blocked a couple shots. His biggest contribution might have been on faceoffs where he has an average of 60 percent success, topping in two games on Dec. 20 against Motor City and the Minnesota Mullets where he won 34 of 42 draws for an average of 81 percent.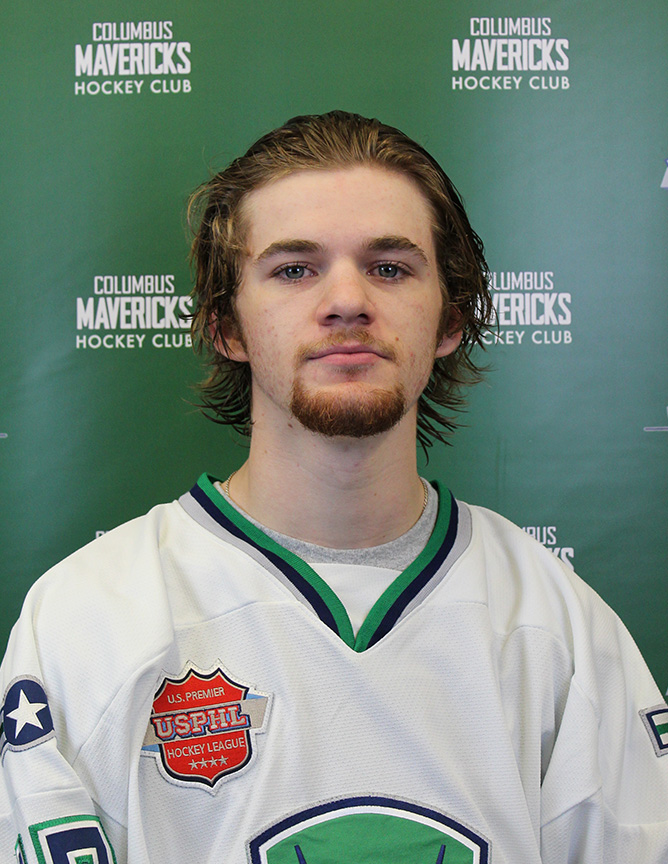 Deric Richison, Columbus Mavericks
Richison ('00/Canal Winchester, Ohio) collected five goals and 13 points in nine games played for the Mavs in December. Biggest win of the month for the Mavs might have been a 5-4 overtime win against Chicago Cougars at the Chicago Showcase, Richison contributing a goal and assist. He picked up points in all but one game in the month and collected three goals and six points in the four Showcase contests.
Defensemen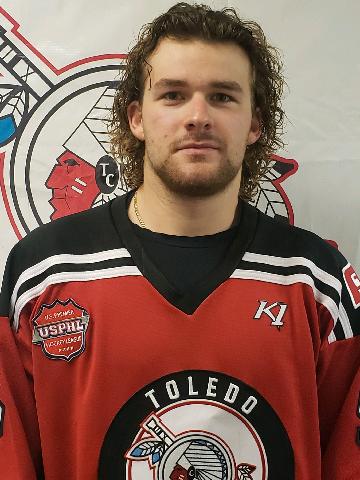 Tim Organ, Toledo Cherokee
Organ ('00/Lambertville, Mich.) collected two goals and nine points in eight games for the Cherokee. On defense, he contributed 59 takeaways and he was +1 overall for the month. Among the highlights for Organ was a four-shot game against the Detroit Fighting Irish on Dec. 13 where he put up two assists and added a shorthanded goal.

Kyle Burke, Wooster Oilers
Burke ('02/Dexter, Mich.) collected two goals and four assists in eight games with the Oilers, picking up at least a point six of eight games. In his own end, Burke had 26 takeaways and he put up a +1 rating for the month. He routinely plays 20+ minutes for the Wooster, topping at 25:09 against the Buffalo Thunder on Dec. 5. Against the Chicago Cougars on Dec. 20, Burke had five hits, five shots on goal and three shot blocks.
Goaltender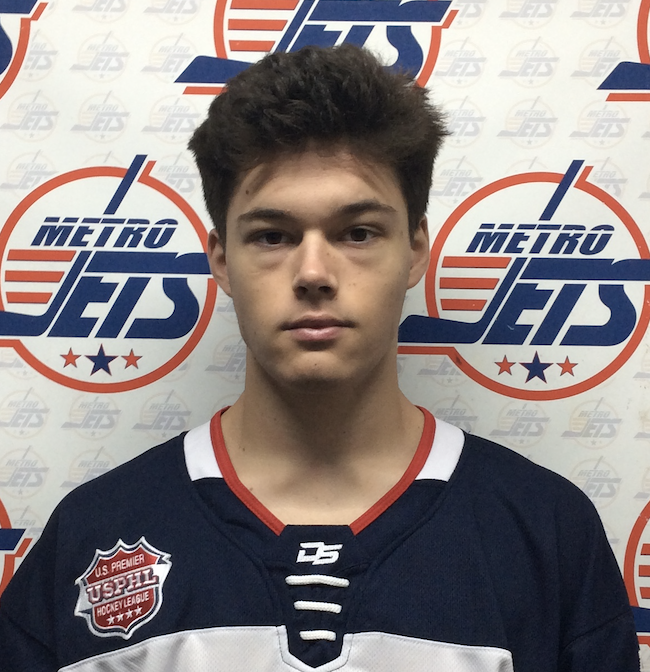 Louis-Pierre Fortier, Metro Jets
Fortier ('01/Montreal, Que.) appeared in four games for the Jets and collected wins in three of them in December. He stopped 94 of 102 shots and posted a 2.00 Goals Against Average for the month along with a Save Percentage of .922.