The USPHL is proud to announce the USPHL Premier Mountain Division All-Stars for 2020-21 as selected by the division's coaches. Best of luck to all of these players in their future endeavors on and off the ice!
Listed in alphabetical order: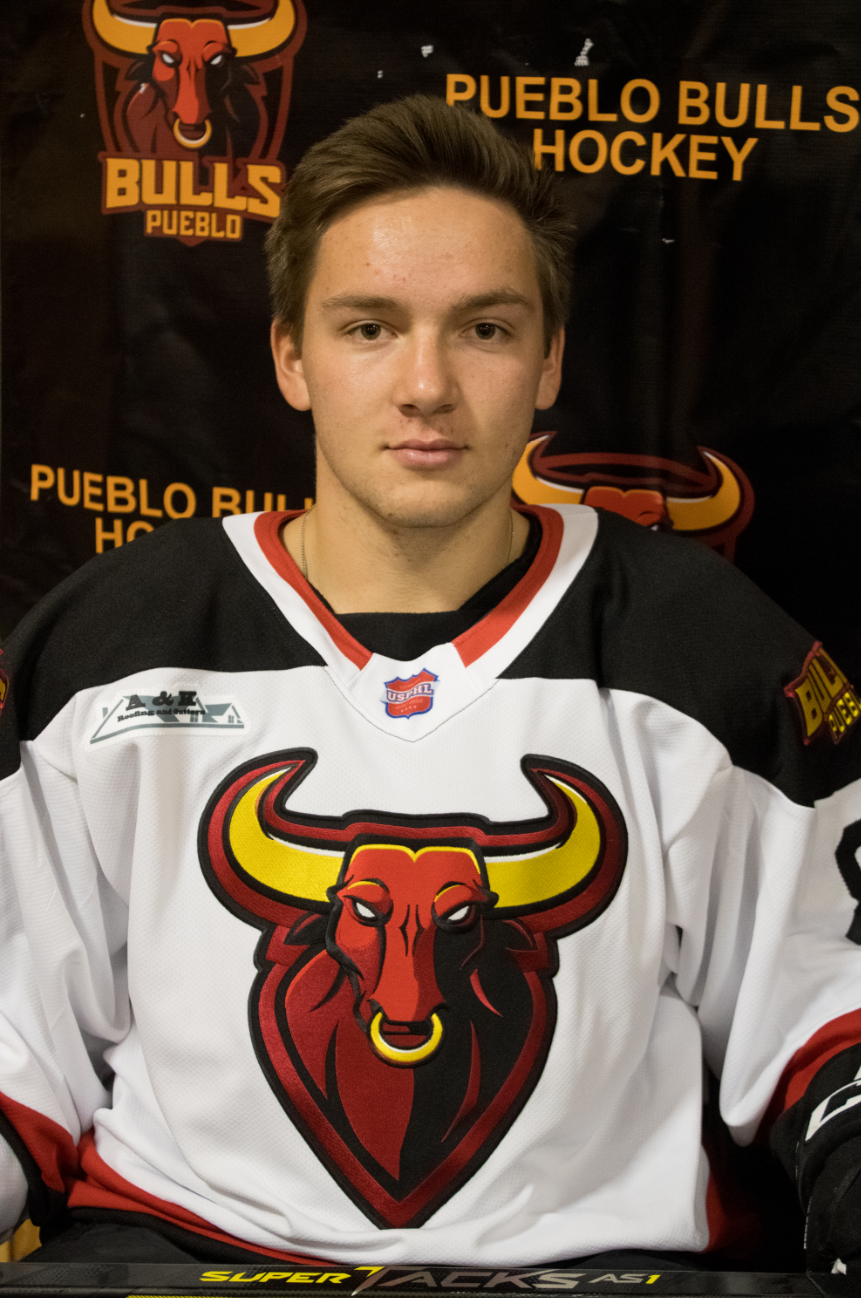 Wyatt Andres, Pueblo Bulls (Forward '00 Brainerd, Minn.)
In 42 games with the Bulls, Andres collected 27 goals and 42 points with seven game-winners. He scored six goals and added four assists on powerplays, added three goals while shorthanded and one of his game-winners came on the one of three shootout attempts he scored on. Andres is fourth all-time in games played (92) and points (96) for the Bulls franchise.

Deven Boldway, Ogden Mustangs (Defense '02 Napa, Calif.)
Boldway scored nine goals and collected 33 points in 33 games with a game-winner included. Four of his goals and 11 assists came on power play chances. He also proved to be the best passer in the Mustangs' lineup, setting a team-leading 88 percent success rate with 694 successful passes this season.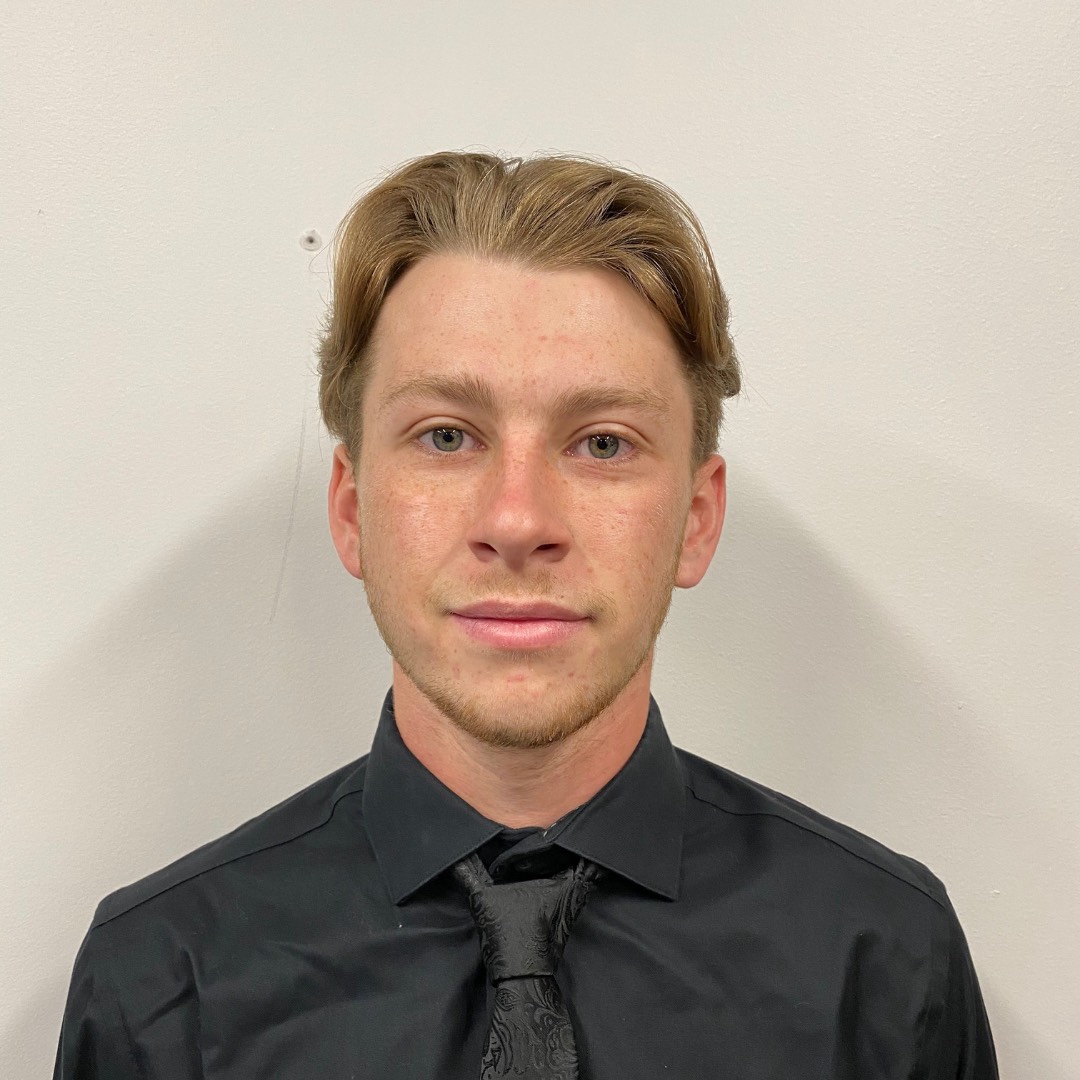 Bayly Fryfogle, Northern Colorado Eagles (Defense '01 Sarnia, Ont.)
Fryfogle played 41 games this season, doing his job on defense with a team-leading 411 takeaways, and offensively as well, contributing seven goals and 35 points and two of his goals were game-winners. Fryfogle scored a goal and added 13 assists on power plays with another assist while shorthanded.
Cade Herrera, Ogden Mustangs (Forward '02 Brentwood, Colo.)
In 48 games with the Mustangs, Herrera fired 34 goals and collected 57 points with four game-winners. Eight goals and 15 points came on power plays and Herrera also fired a shorty. With 220:34 man-up time, he was the No. 1 power play guy for the Mustangs all year.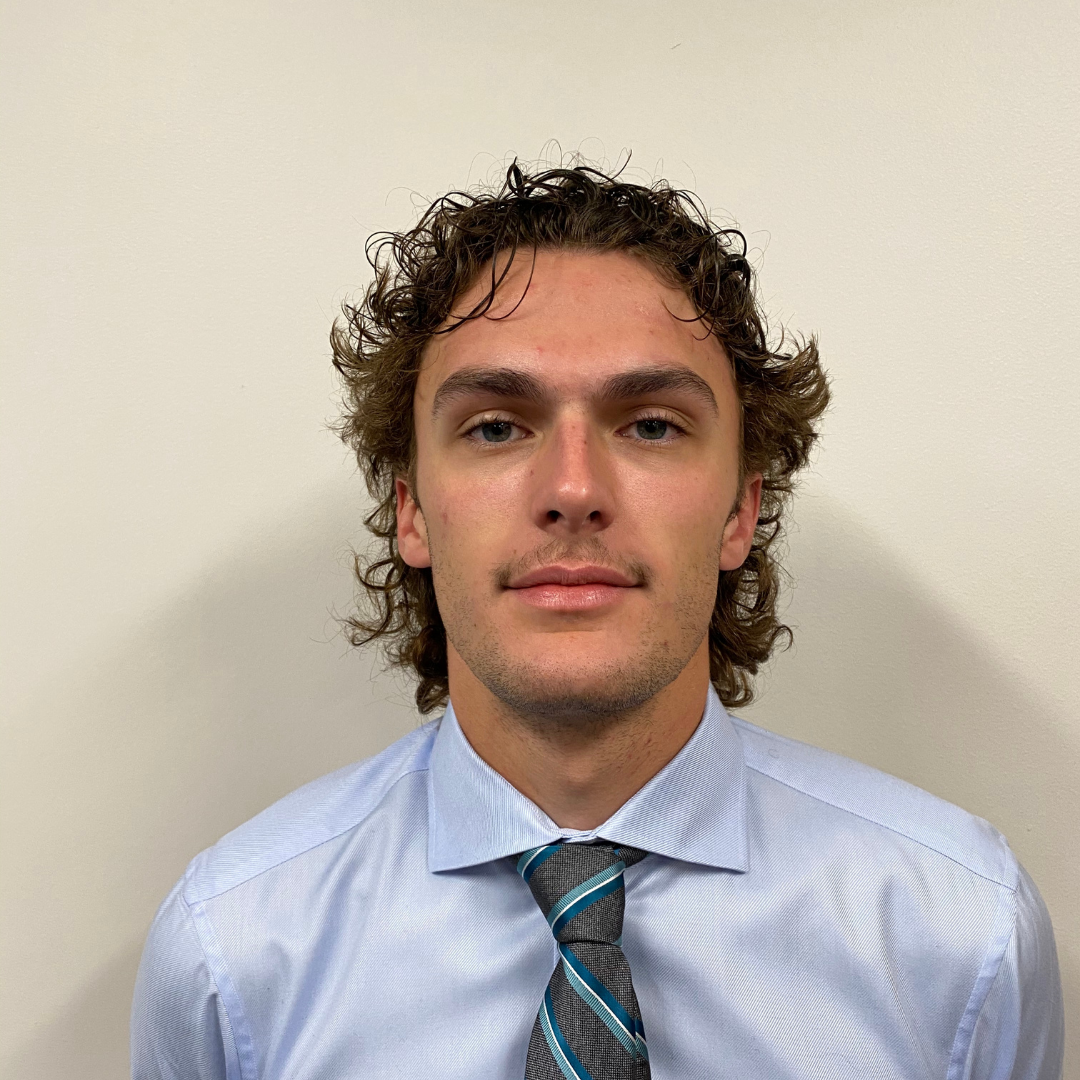 Case Kantgias, Northern Colorado Eagles (Forward/Defense '00 Bloomfield Hills, Mich.)
The Saint Michael's College recruit appeared in 35 games for the Eagles, but that was plenty enough for 24 goals and 52 points and two game winners – one of them coming when he scored on his only shootout attempt of the campaign. Kantgias scored six and set up a pair on power plays. At +19, he was the Eagles' plus-minus leader as well.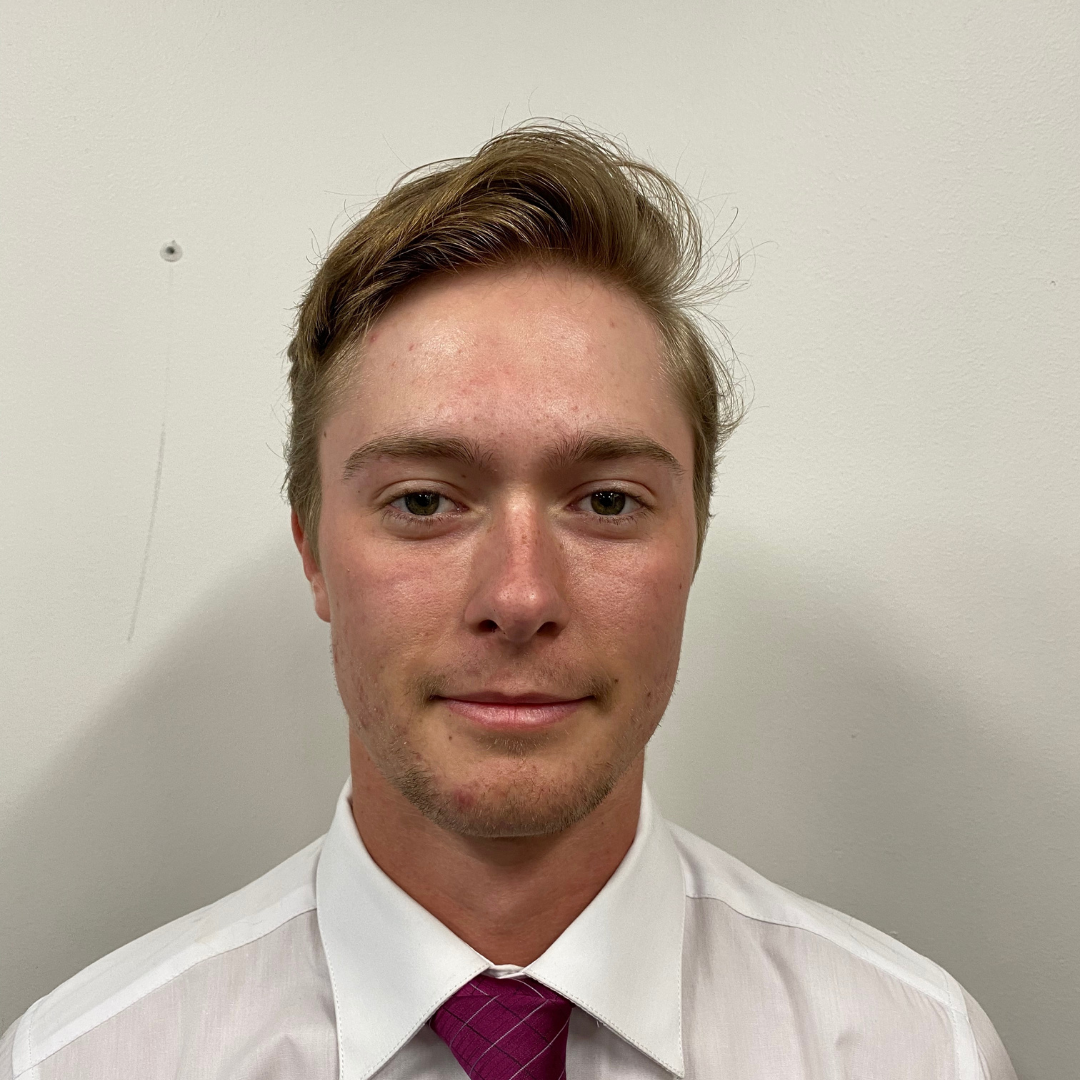 Brennan McFarland, Northern Colorado Eagles (Forward '00 Greeley, Colo.)
The hometown product, McFarland sank 26 goals and 59 points in 46 games with the Eagles with four game winners. On power plays, he collected two goals and 10 points with three goals and five points coming while shorthanded. He gets four more years to team up with Kantgias at Saint Michael's College in Colchester, Vt.

Jake Meure, Ogden Mustangs (Forward '02 Fremont, Calif.)
Meure led the Mustangs on the scoresheet with 18 goals and 66 points, including six game-winners. One came in a shootout, where Meure was solid, scoring twice on three attempts. Five goals and 27 points came on power plays, and Meure led his team's charge into the offensive zone a team-leading 249 times.
Brett Morich, Utah Outliers (Forward '01 Evanston, Ill.)
On an Outliers team that utilized scoring by committee, Morich was the chairman that helped lead the Outliers to upset three teams above them as the No. 4 seed and represent the Mountain Division at the USPHL Premier National Championships in Chesapeake, Va. He utilized past Tier-2 experience to post 37 points in 39 games, as well as four points in four games of the division's round robin tournament to help send his team to Virginia.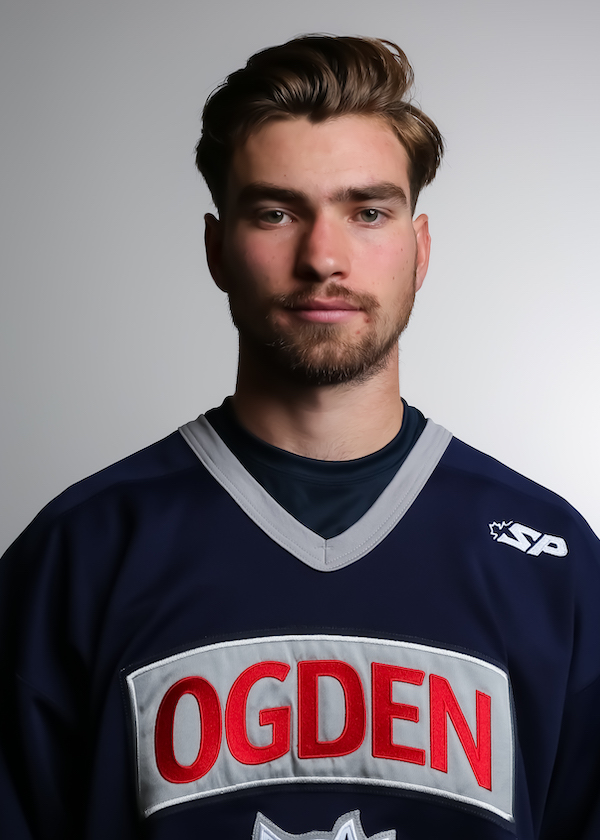 Christian Phinney, Ogden Mustangs (Defense '00 Draper, Utah)
A local area native, in 49 games this season, Phinney scored six goals and collected 32 points including a couple game-winners. He collected two goals and four points on power plays adding a goal and three points with the 'Stangs playing shorthanded, where he led all teammates by nearly 30 minutes total. The Worcester State University recruit also led defensively with 377 takeaways.

Ulrik Roussel, Northern Colorado Eagles (Goalie '02 Mont-Tremblant, Que.)
The Eagles went deep into Quebec ski country for this amazing find. Roussel went to the crease 28 times for the Eagles putting together a record of 15-8-2-0 with three shutouts. He stopped 788 of 860 shots for a Goals Against Average of 3.00 and a .916 Save Percentage.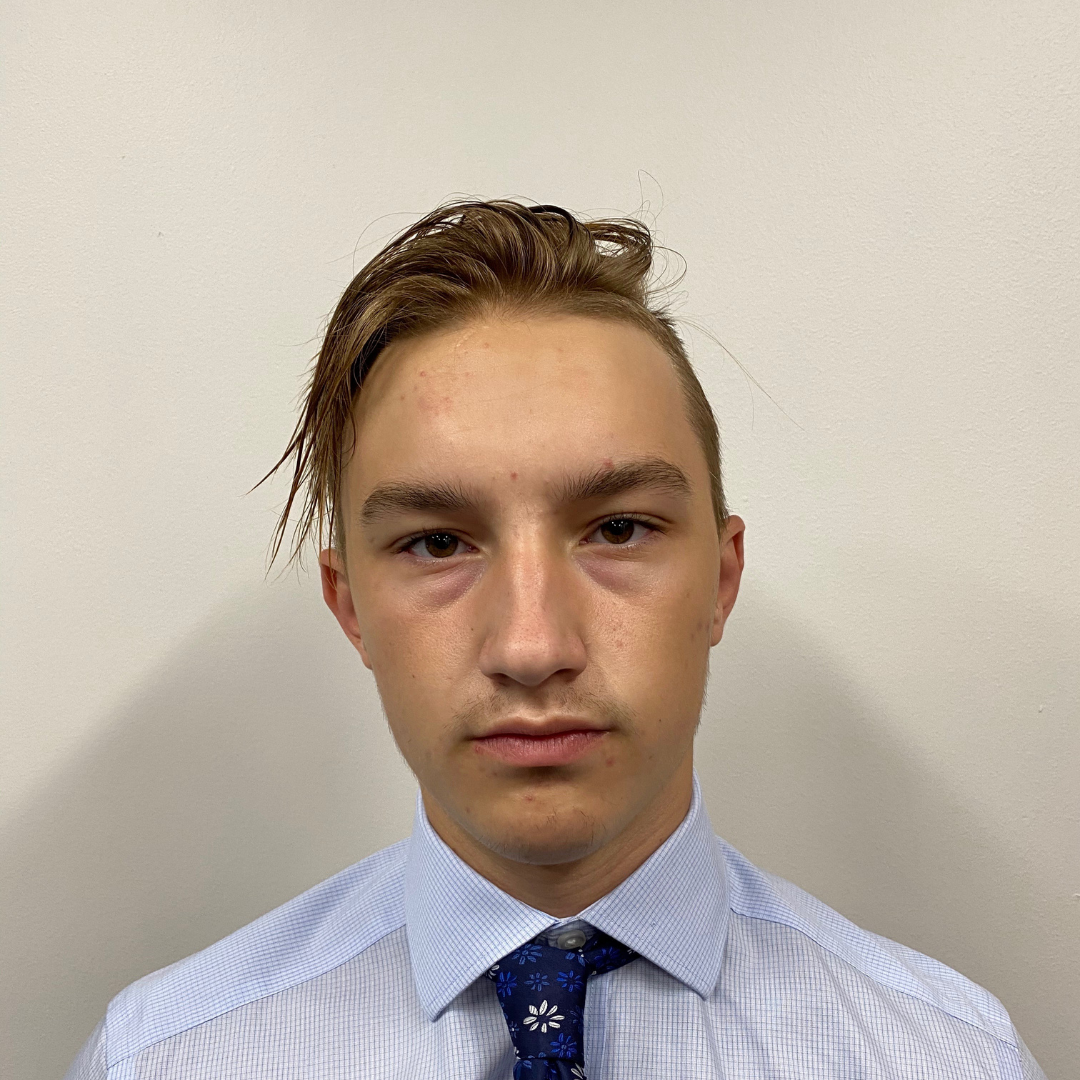 Nicolas Samson, Northern Colorado Eagles (Forward '02 St-Hubert, Que.)
Another key find from Quebec, Samson led the Eagles with 26 goals and 66 points in 48 games with five game-winners – one of them coming on his one shootout goal scored on two chances. He notched six goals and 14 points on Eagles' power plays and added two goals and two assists while shorthanded.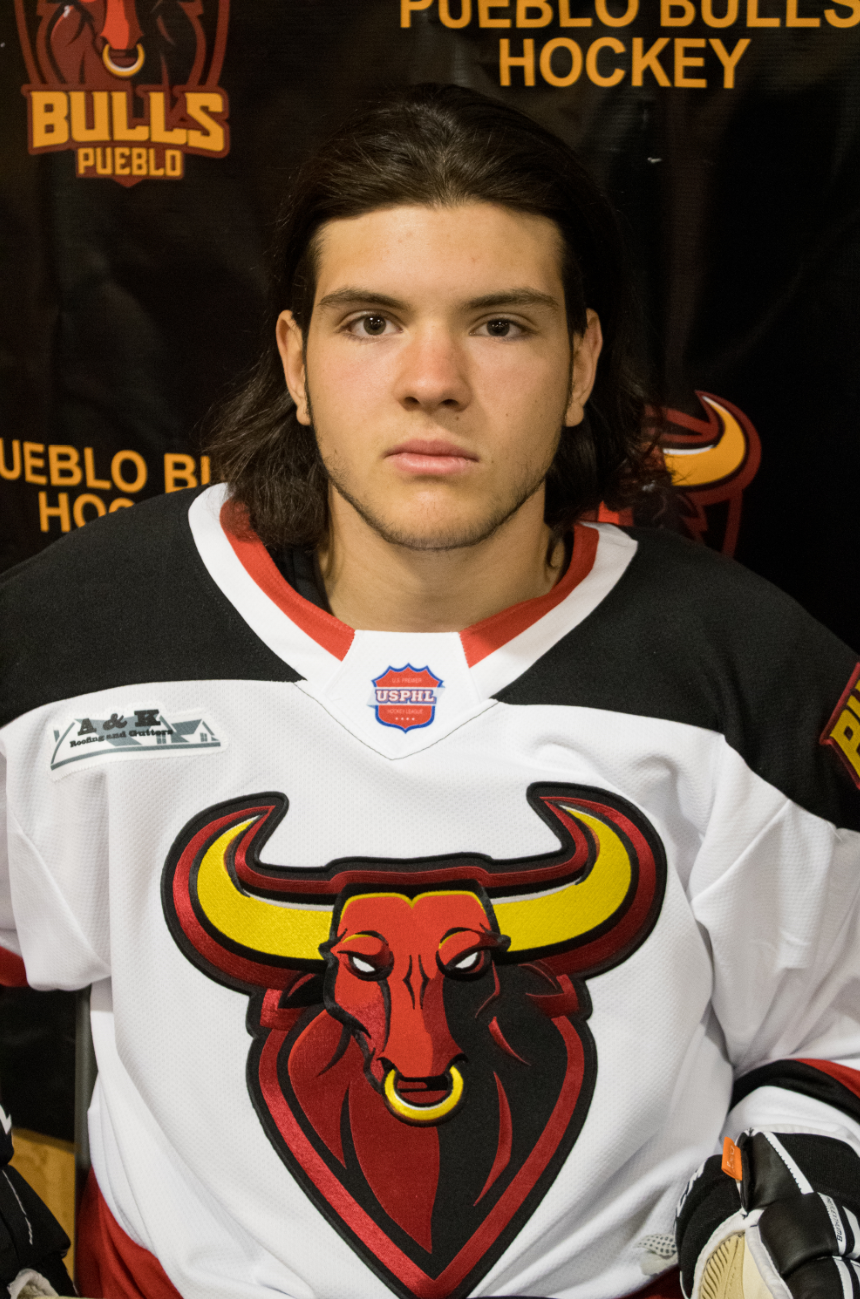 Benjamin St-Onge, Pueblo Bulls (Forward '01 Quebec City, Que.)
Continuing the Quebec theme, the Bulls' career leading scorer St-Onge played in 48 games this past season, scoring 34 goals and collecting 72 points, including seven game-winners. He notched a goal and 11 points on power plays and fired three more while shorthanded while also scoring once on two shootout attempts. He leads the organization with 108 all-time points.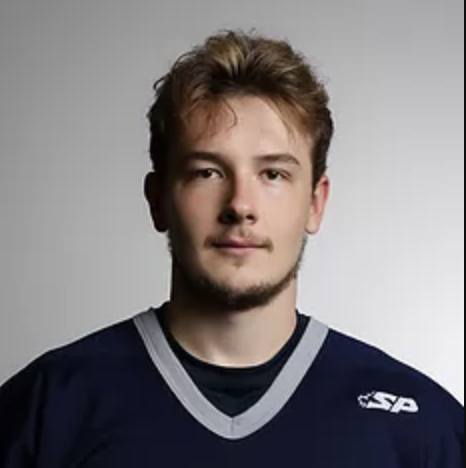 Domagoj Troha, Ogden Mustangs (Goalie '00 Zagreb, Croatia)
The Mustangs sent Troha to the crease 33 times this past season and he posted a record of 18-9-1-1 with a shutout win in one of them. He faced 1,048 shots on the season and posted a 2.98 Goals Against Average with a Save Percentage of .915. He has represented his home country in multiple IIHF tournaments, winning medals along the way.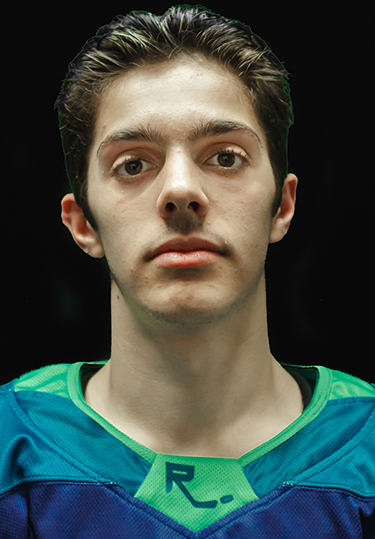 Michael Urtis, Provo Riverblades (Forward '00 Riverside, Ill.)
The Riverblades were one of the hottest teams after January 1 in the entire Premier league. Michael was their leading scorer, picking up 29 goals and 64 points in 44 games with two game winners. Five goals and 14 points came on power plays with four shorthanded goals and Urtis delivered two goals on three shootout attempts.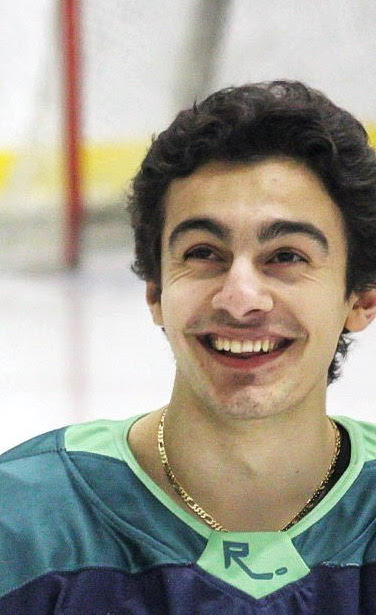 Nicholas Urtis, Provo Riverblades (Defense '02 Riverside, Ill.)
Despite playing in just 28 games, Michael's brother Nicholas was the team's top scoring defender and third overall with 12 goals and 34 points, including one game-winner. Urtis scored six goals and collected 12 points on power plays adding an assist while shorthanded. Nicholas got his first taste of NCDC hockey with a game for the Islanders Hockey Club this year, as well.
Lukas Washco, Ogden Mustangs (Forward '01 Darby, Pa.)
Washco played 47 games and counted 19 goals and 52 points with a couple game-winners. Three goals and 15 points came on powerplays and Washco had a shorthanded assist. One of his game-winners came on the shootout goal scored by Washco who was selected to shoot four times. He has represented the country of his birth Lithuania in six IIHF tournaments, winning five medals.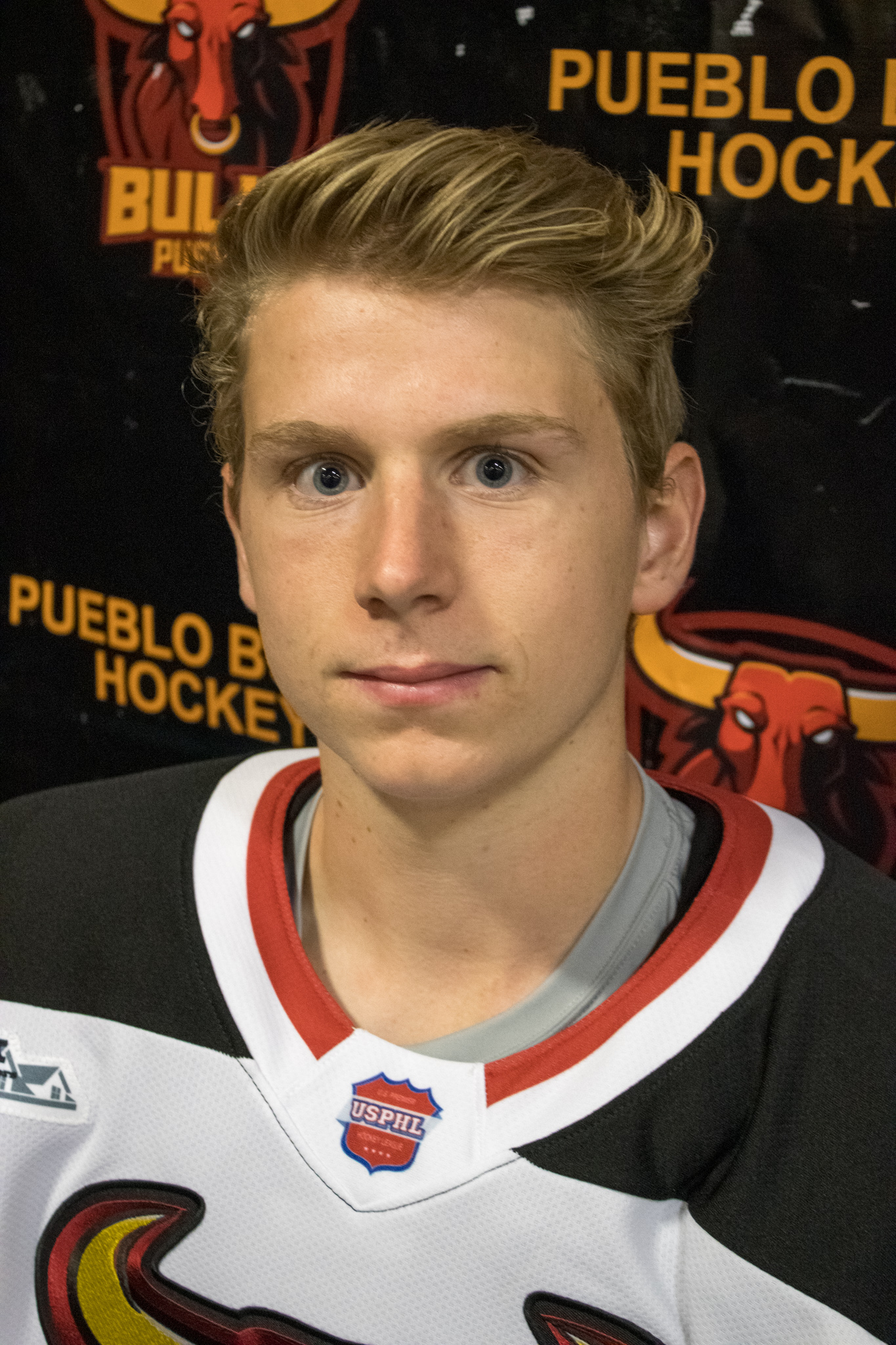 Connor Williams, Pueblo Bulls (Defense '01 South Lyons, Mich.)
In 43 games with the Bulls, Williams scored four goals and collected 20 points with one of his goals standing up as a game winner. Williams fired a goal and set up three others on Pueblo power plays and had a couple set ups while shorthanded too. The Bulls' defensive ice time leader also led in blocked shots (74) and was second in takeaways (291).