The United States Premier Hockey League joins the Wisconsin Rapids Riverkings in congratulating four-year defenseman Jordan Stear, who made USPHL history this past weekend against the Chicago Cougars. Stear recorded his 141st (and 142nd) career assists during the weekend series in Chicago to pass former Cougar Jozef Martancik, who had set the prior record last year at 140 assists. Martancik remains the all-time leading point-scorer with 216 career points.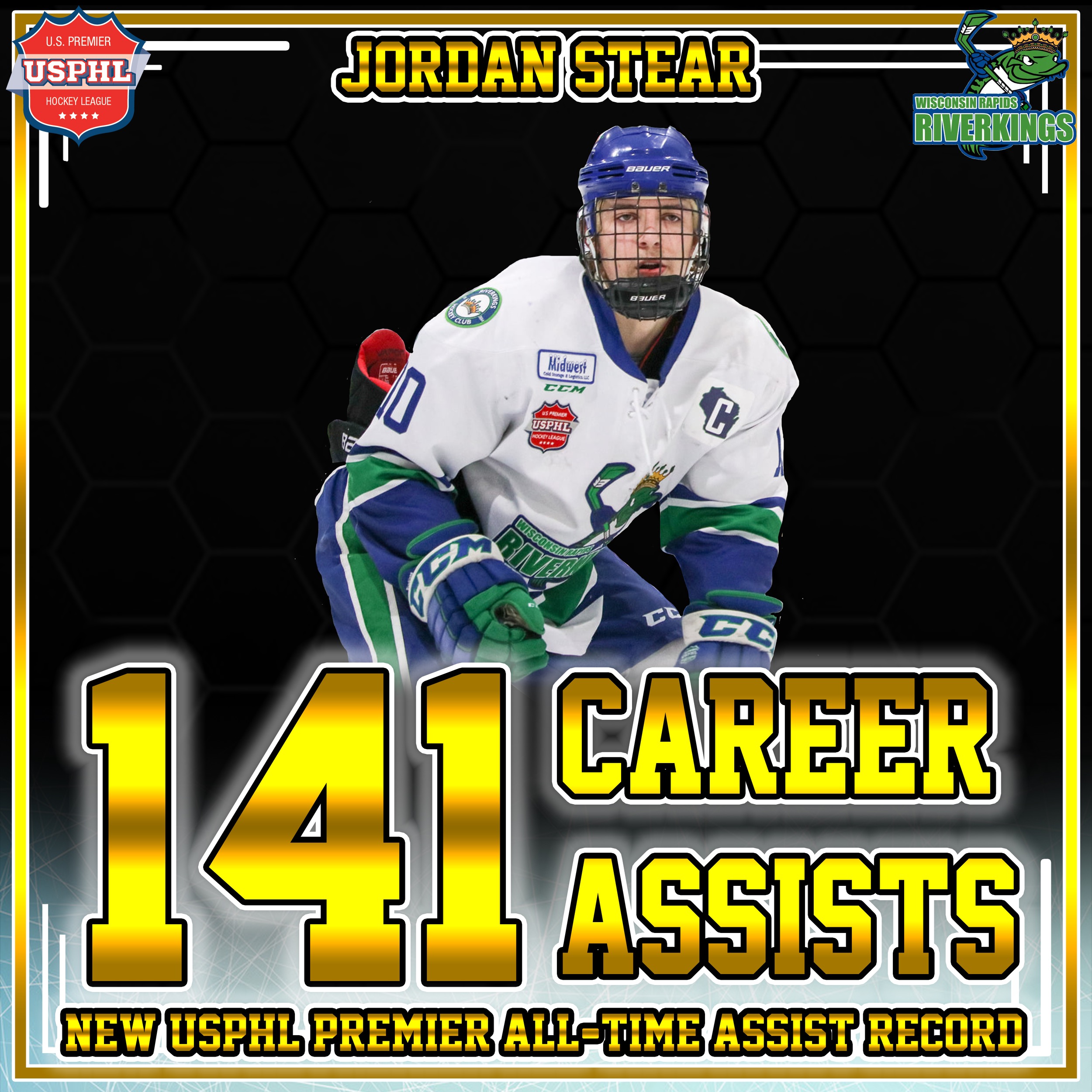 This is not the only record Stear holds, as he entered the season already holding the record for most points by a defenseman in league history - he now has 170 career points and continues to add to that number.
He is only 22 games away from the all-time games played record of 171, which is currently held by former Tampa Bay Junior Zack Puterbaugh. He is also just 17 games away from breaking the all-time defenseman games played record of 166 games, held by alumni Francis Young-Menard (Carolina Jr. Hurricanes/Hampton Roads Whalers) and Ben Borreson (Minnesota Mullets).
Stear has been one of the top players in the USPHL since joining the league in the 2018-2019 season. He is a strong, skilled defenseman who is willing to put his body on the line for the team. Currently in his fourth season with the Riverkings, he is also a three-year captain.
"Not only is Jordan a great player, and this is a great accomplishment, but what is just as impressive is that Jordie has never missed a game in his junior career," added Riverkings General Manager/Head Coach Marty Quarters. "His dedication and perseverance is what has helped define the Riverking culture."
Congratulations and continued best of luck to Jordan Stear as he continues to move up the USPHL Premier leaderboards.